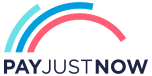 Pay over 3 EQUAL zero-interest instalments of R21,666.67 with PayJustNow.
Find out how...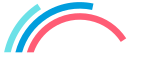 PayJustNow is a simple, easy-to-use payment system.
Here's how it works:
PayJustNow allows you to pay for your purchase over 3 equal, zero interest instalments. You'll pay one instalment at the time of purchase, the next at the beginning of the following month and the last one a month thereafter.
#zerointerest

Step 1:
Browse your favourite online stores and proceed to check-out.

Step 2:
Choose PayJustNow as your payment method.
Step 3:
Create your account as easily as if your eyes were shut (though we'd recommend you keep them open).

Step 4:
Complete your purchase and whoop for joy!
A valid RSA ID document
To be over 18 years old
An email address
A SA Bank issued debit or credit card
FREE SHIPPING ORDERS OVER R1999
IN THE BOX:
DJI Inspire 2 Quadcopter
Remote Control (Transmitter)
4 x Propeller Pairs
2 x Intelligent Flight Battery
Battery Charger
Charging Hub
Power Cable
USB Cable
microSD Card
Vision System Calibration Plate
3 x Gimbal Damper
Propeller Mounting Plates
Carrying Case
4 x Battery Insulation Sticker
*AVAILABLE ON PRE-ORDER ONLY
DJI INSPIRE 2
Efficient workflow

Sense and avoid

Spotlight Pro; Compatible with 5.2K Gimbal Cameras

Intelligent flight modes. Obstacle Sensing Range: 0-16.4 feet (0-5 m)

Smart return to home.Operating Temperature:-4° to 104° F (-20° to 40°
The Inspire 2 quadcopter is capable of:
Stunning acceleration: 0-50 in 4 seconds
Serious top speed: 67 miles per hour
Long-range: 4.3 miles
Extended flight time: up to 27 minutes
Flight modes: multiple
Dual video stream: simultaneous onboard FPV camera feed for the pilot, video camera feed for the photographer
Camera choices: a range to suit varying needs
Power: dual batteries
Cold-weather capable: self-heated
Recording: up to 5.2K video, 20.8MP stills.
CONTROL AND RELIABILITY IN FLIGHT
The Inspire 2's gaudy performance — it can descend at 29 ft/sec and climb at 19.7 ft/sec — is harnessed by its flight control systems. The FlightAutonomy program is more highly developed, with two directions of obstacle avoidance and sensor redundancy. The Inspire 2 is capable of indoor hovering and positioning, sensing overhead obstacles at 16.4 feet. During normal flight, it detects obstacles up to 98 feet away at 34 mph.
The range is 4.3 miles, and Lightbridge signal transmission frequency can switch between 2.4 and 5.8 GHz to avoid interference. A second remote controller can be added for photographer use. The Inspire 2 has TapFly and Safe Return Home, and routes can be predetermined with waypoints.
HIGH-PERFORMANCE CAMERAS, VIDEO RECORDING
The DJI Zenmuse X4S and X5S cameras can be added to the Inspire 2. Both are mounted on quiet 3-axis gimbals and are removable for ground shooting. The X4S uses a leaf shutter that eliminates rolling shutter distortion. The X5S is a micro four-thirds camera with a sensor eight times bigger than that of the X3 camera on the Inspire 1. It accepts a lens from Olympus, DJI or Panasonic — your choice.
The video recording system of the Inspire 2 can record in CinemaDNG Raw, Apple ProRes 5.2K video support, H.264, H.265 and other formats that lend themselves to professional-level post-production. Your Inspire 2 will store video simultaneously on the DJI CINESSD and a Micro-SD card. ActiveTrack locks on moving subjects, regardless of drone movement, and additional tracking by Spotlight Pro facilitates complicated shots by one operator.