Shop Now & Pay later In 3 Easy Instalments
Order Online & Safely Collect In Store
Celebrate The festivities with our exclusive offer! Save big on your DJI Enterprise Drone purchase and enjoy a 50% training discount when buying any DJI Enterprise Drone!
This offer is valid for orders made between November 3rd and 24th.
Key Features:
5-Camera Array covering Blue, Green, Red, Red Edge and NIR (Near Infrared)
Additional Single RGB Camera
Integrated Spectral Sunlight Sensor for Increased Accuracy
Live RGB and NDVI Feed Available from the Drone
Integrated RTK for 1-cm Accuracy
All Cameras Stabilised by 3-Axis Gimbal
All Sensors are 2MP
27 Minute Flight Time
7km Transmission Range
Support for DJI's GS Pro Flight Planning App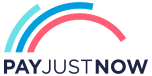 Pay over 3 EQUAL zero-interest instalments of R38,766.34 with PayJustNow.
Find out how...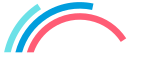 PayJustNow is a simple, easy-to-use payment system.
Here's how it works:
PayJustNow allows you to pay for your purchase over 3 equal, zero interest instalments. You'll pay one instalment at the time of purchase, the next at the beginning of the following month and the last one a month thereafter.
#zerointerest

Step 1:
Browse your favourite online stores and proceed to check-out.

Step 2:
Choose PayJustNow as your payment method.
Step 3:
Create your account as easily as if your eyes were shut (though we'd recommend you keep them open).

Step 4:
Complete your purchase and whoop for joy!
A valid RSA ID document
To be over 18 years old
An email address
A SA Bank issued debit or credit card
Add ADK Repair & Maintenance Plan
Take every flight with confidence knowing your drone has crash protection and is kept in optimum flying condition
Get Your Drone Flying License
Wheather you are flying as a hobbyist or commercially, let our experienced drone flying instructors help you take your drone to the sky's with ease.
DJI Phantom 4 MULTISPECTRAL SURVEY DRONE
Or split into 4x
interest-free
payments
Learn more



No interest, no fees,
4x instalments over 6 weeks
How it works
Payflex lets you get what you need now, but pay for it over four interest-free instalments. You pay 25% upfront, then three payments of 25% over the following six weeks.
Shop Online
and fill your cart
Choose Payflex at checkout
Get approved and
pay 25% today
with your debit
or credit card
Pay the remainder
over 6-weeks.
No interest.
No fees.
Free Delivery Nationwide On Orders Over R1999
Product Description
DJI P4 MULTISPECTRAL SURVEY DRONE
Gain Immediate Insights into Plant Health
The P4 Multispectral consolidates the process of capturing data that gives insight into crop health and vegetation management. DJI has created this platform with the same powerful performance standards that DJI is known for, including 27 minutes max flight time and up to 7 km1 transmission range with the OcuSync system.
See Beneath the Surface
Agriculture imagery collection is now simpler and more efficient than ever before with a built-in stabilized imaging system that collects comprehensive data sets right out of the box. Access information collected by 1 RGB camera and a multispectral camera array with 5 cameras covering Blue, Green, Red, Red Edge, and Near-Infrared bands – all at 2 MP with global shutter, on a 3-axis, stabilized gimbal.
Integrated Spectral Sunlight Sensor for Accurate Results
An integrated spectral sunlight sensor on top of the drone captures solar irradiance, which maximizes the accuracy and consistency of data collection through different times of the day. When combined with post-processed data, this information helps to obtain the most accurate NDVI results.
View Both RGB and NDVI Feeds
Simply having aerial imagery is not enough for ag professionals who want to know more. Switch between a preliminary Normalized Difference Vegetation Index (NDVI) analysis and the live RGB feed to immediately visualize where attention is needed, so targeted treatment decisions can be made quickly.
Get real-time, accurate positioning data on images captured by all six cameras with DJI's TimeSync system, providing centimetre-level accurate measurements. The TimeSync system continually aligns the flight controller, RGB and NB cameras, and RTK module, fixing the positioning data to the centre of the CMOS and ensuring each photo uses the most accurate metadata. All cameras go through a rigorous calibration process where radial and tangential lens distortions are measured. The distortion parameters gathered are saved into each image's metadata, letting post-processing software adjust uniquely for every user.
Precision agriculture
Throughout all growing seasons, multispectral imagery can be helpful to ag professionals by providing information invisible to the human eye across the electromagnetic spectrum. Having access to this data and the subsequently obtained Vegetation Index data such as NDRE and NDVI, farmers can make timely, informed decisions on crop treatment, lowering costs, saving resources, and maximizing yields.
Environmental monitoring and inspection
Routine inspections and maintenance involving plants can be made smarter and more efficient when using the P4 Multispectral – leverage its actionable multispectral insights to monitor forest health, measure biomass, map shorelines, or manage riparian vegetation while protecting habitats or ecosystems, and much more.
Register to receive an email when stock arrives.
DJI Phantom 4 MULTISPECTRAL SURVEY DRONE Product Inquiry
Drone Licencing Training Inquiry
Repair/Maintenance Care Plan
Same Day Delivery
Order before 9:00am and receive your parcel before 17:00 (JHB & PTA)
*If you order on Friday after 09:00am your parcel will be collected and delivered on Monday
Local Overnight (JHB & PTA)
Order before 13:00 and receive your parcel the next day 
*If you order on Friday your parcel will be collected on Monday and delivered on Tuesday.
Nationwide Deliveries
Order before 13:00. Turnaround delivery time 1-3 days
*No delivery services available on weekends. Parcels are collected on Mondays.
Collect Safely Instore
Pre order and collect safely from our store, and get to meet our aweseome drone team