Shop Now & Pay later In 3 Easy Instalments
Order Online & Safely Collect In Store
50KG SPREADING PAYLOAD | 40KG SPRAYING PAYLOAD
ACTIVE PHASED ARRAY RADAR + BINOCULAR VISION
DUAL ATOMIZED SPRAYING SYSTEM
SUPPORTS FLIGHT SPRAYING/SPREADING AND RC MAPPING
CORE MODULES IPX6K
EFI GENERATOR 15% FUEL SAVING
52 ACRES (21.3 HECTARE) PER FLIGHT HOUR
36 FT (11M) SWATH (SPRAY WIDTH)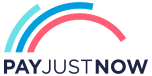 Pay over 3 EQUAL zero-interest instalments of R60,950.00 with PayJustNow.
Find out how...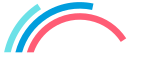 PayJustNow is a simple, easy-to-use payment system.
Here's how it works:
PayJustNow allows you to pay for your purchase over 3 equal, zero interest instalments. You'll pay one instalment at the time of purchase, the next at the beginning of the following month and the last one a month thereafter.
#zerointerest

Step 1:
Browse your favourite online stores and proceed to check-out.

Step 2:
Choose PayJustNow as your payment method.
Step 3:
Create your account as easily as if your eyes were shut (though we'd recommend you keep them open).

Step 4:
Complete your purchase and whoop for joy!
A valid RSA ID document
To be over 18 years old
An email address
A SA Bank issued debit or credit card
Add ADK Repair & Maintenance Plan
Take every flight with confidence knowing your drone has crash protection and is kept in optimum flying condition
Get Your Drone Flying License
Wheather you are flying as a hobbyist or commercially, let our experienced drone flying instructors help you take your drone to the sky's with ease.
DJI AGRAS T40 Agricultural (Drone Only)
Or split into 4x
interest-free
payments
Learn more



No interest, no fees,
4x instalments over 6 weeks
How it works
Payflex lets you get what you need now, but pay for it over four interest-free instalments. You pay 25% upfront, then three payments of 25% over the following six weeks.
Shop Online
and fill your cart
Choose Payflex at checkout
Get approved and
pay 25% today
with your debit
or credit card
Pay the remainder
over 6-weeks.
No interest.
No fees.
Free Delivery Nationwide On Orders Over R1999
Product Description
Explore the cutting-edge DJI Agras T40 drone, a game-changer in the realm of precision agriculture. Designed to elevate productivity and efficiency, this powerful quadcopter seamlessly integrates advanced features to optimize your agricultural operations. Unlock the potential of the Agras T40 for sale and witness a new era in smart farming.


Key Features:
Unmatched Precision:
The DJI Agras T40 boasts unrivaled precision, making it a reliable partner in precision agriculture. Its innovative technology ensures accurate crop spraying and data collection, minimizing wastage and maximizing yields.
Impressive Height and Distance Limits:
With an impressive height limit and extended distance coverage, the Agras T40 drone provides comprehensive aerial coverage, allowing you to survey large fields and make informed decisions with ease.

Intelligent Flight Modes:
Take advantage of intelligent flight modes that simplify complex tasks. Waypoint planning and automatic flight patterns ensure consistent and thorough coverage, optimizing your productivity.
Compact Dimensions for Versatility:
The DJI Agras T40's compact dimensions offer outstanding portability and flexibility, enabling smooth operations even in tight or challenging agricultural spaces.

Competitive Drone Price:
Experience the groundbreaking technology of the DJI Agras T40 drone at a competitive price. Its value-packed features deliver exceptional performance without compromising on quality.
Elevate your agricultural practices with the DJI Agras T40 drone. Its unmatched precision, extended height and distance limits, intelligent flight modes, and compact dimensions revolutionize how you approach precision agriculture. Optimize crop spraying, data collection, and decision-making processes, ultimately enhancing your yields and ensuring sustainable farming practices. Don't miss out on this opportunity to leverage the incredible capabilities of the DJI Agras T40 drone at a compelling price point.
Enhance Your Agricultural Operations and Enjoy a Free Battery with Every Purchase!
Boost your agricultural efficiency this festive season with our exclusive offer on the Agras T40 drone. With every purchase of the Agras T40, we're gifting you a free battery, providing extended flight time for your operations. Unleash the full potential of your drone fleet and elevate your agricultural productivity with this exciting festive deal!
This offer is valid for orders made between December 04 and 24.
Register to receive an email when stock arrives.
DJI AGRAS T40 Agricultural (Drone Only) Product Inquiry
Drone Licencing Training Inquiry
Repair/Maintenance Care Plan
Same Day Delivery
Order before 9:00am and receive your parcel before 17:00 (JHB & PTA)
*If you order on Friday after 09:00am your parcel will be collected and delivered on Monday
Local Overnight (JHB & PTA)
Order before 13:00 and receive your parcel the next day 
*If you order on Friday your parcel will be collected on Monday and delivered on Tuesday.
Nationwide Deliveries
Order before 13:00. Turnaround delivery time 1-3 days
*No delivery services available on weekends. Parcels are collected on Mondays.
Collect Safely Instore
Pre order and collect safely from our store, and get to meet our aweseome drone team