Shop Now & Pay later In 3 Easy Instalments
Order Online & Safely Collect In Store
Please note: Our in-store hours on Friday, December 8th will be from
8:00 AM to 12:00 PM
. We will resume regular hours on Saturday, December 9th. Thank you!
(Headphones Now included with X-Terra Pro in South Africa) Stand out from the crowd and step-up your detecting game with the all-new X-TERRA PRO treasure detector by Minelab. Out of the box, simply set your detector to match your terrain with Park, Field and Beach Search Modes and leave all the hard work up to the detector to start unearthing the treasure you seek. As your skills improve, X-TERRA PRO offers room to grow with PRO-SWITCH (Switchable Frequency Technology), so you can set it to 5, 8, 10, or 15 kHz at the press of a button and take control of any environment or situation that comes your way. Fully IP68 waterproof to 5 m (16 ft) and loaded with features like 5-audio modes, control pod flashlight, and handgrip vibration you'll be detecting like a pro from the moment you start swinging.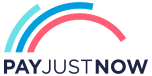 Pay over 3 EQUAL zero-interest instalments of R2,083.34 with PayJustNow.
Find out how...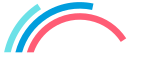 PayJustNow is a simple, easy-to-use payment system.
Here's how it works:
PayJustNow allows you to pay for your purchase over 3 equal, zero interest instalments. You'll pay one instalment at the time of purchase, the next at the beginning of the following month and the last one a month thereafter.
#zerointerest

Step 1:
Browse your favourite online stores and proceed to check-out.

Step 2:
Choose PayJustNow as your payment method.
Step 3:
Create your account as easily as if your eyes were shut (though we'd recommend you keep them open).

Step 4:
Complete your purchase and whoop for joy!
A valid RSA ID document
To be over 18 years old
An email address
A SA Bank issued debit or credit card
Add ADK Repair & Maintenance Plan
Take every flight with confidence knowing your drone has crash protection and is kept in optimum flying condition
Get Your Drone Flying License
Wheather you are flying as a hobbyist or commercially, let our experienced drone flying instructors help you take your drone to the sky's with ease.
Or split into 4x
interest-free
payments
Learn more



No interest, no fees,
4x instalments over 6 weeks
How it works
Payflex lets you get what you need now, but pay for it over four interest-free instalments. You pay 25% upfront, then three payments of 25% over the following six weeks.
Shop Online
and fill your cart
Choose Payflex at checkout
Get approved and
pay 25% today
with your debit
or credit card
Pay the remainder
over 6-weeks.
No interest.
No fees.
Free Delivery Nationwide On Orders Over R1999
Product Description
PRO-SWITCH
Driven by the enhanced PRO-SWITCH™ engine, X-TERRA PRO by Minelab gives you the power to switch frequencies. Detect targets deep anywhere, in any conditions — there's deep and then there's Minelab deep.
FULLY WATERPROOF
With waterproof control pod and coil to 5 m (16 ft), take X-TERRA PRO anywhere — land or water — and own the ground beneath your feet.
BEACH PERFORMANCE
X-TERRA PRO by Minelab dominates at the beach and a dedicated Beach Mode
handles the most difficult saltwater conditions.
LIGHT AND COMPACT
Comprising lightweight 3-piece shafts, X-TERRA PRO weighs only 1.3 kg (2.9 lb) and packs down to a mere 63 cm (25 in) — throw it in your backpack and you're all set.
SIMPLE TO USE
A large LCD display and intuitive user interface makes it easy to for beginners to get started right out the box, and seasoned hunters to fine-tune settings quickly and easily.
AUDIO CONTROL
With multiple tone audio options, the sound of treasure has never been clearer — X-TERRA PRO's advanced audio means you'll not only 'hear' if a target is trash or treasure but you'll also be able to gauge its size and depth simply by listening.
CHOICE OF COILS
X-TERRA PRO by Minelab offers an array of waterproof coils and is compatible with V12X™ 12″x9″ Elliptical Double-D (included), V8X™ 8″x5″ Elliptical Double-D, and V10X™ 10″x7″ Elliptical Double-D coils (accessory) so you'll be prepared for any terrain. X-TERRA PRO is also compatible with all EQUINOX® series coils.
LIGHTING AND VIBRATION
The daylight may have ended, but that doesn't mean your hunt has to — with Control Pod Flashlight, Red Backlight Display, Backlit Keypad, and Handgrip Vibration you can power on long after the sun has gone.
LOUD AND CLEAR AUDIO
Enjoy the crystal-clear audio with In-Built Speaker (included) or lightning-fast Low Latency Wireless Headphones, Wired Headphones, and Waterproof Headphones (accessories).
BUILT TO LAST
Because we're committed to leading the pack for performance and support, X-TERRA PRO by Minelab is backed by Minelab's global network and up to 3-year warranty.
Register to receive an email when stock arrives.
X-Terra Pro Product Inquiry
Drone Licencing Training Inquiry
Repair/Maintenance Care Plan
Same Day Delivery
Order before 9:00am and receive your parcel before 17:00 (JHB & PTA)
*If you order on Friday after 09:00am your parcel will be collected and delivered on Monday
Local Overnight (JHB & PTA)
Order before 13:00 and receive your parcel the next day 
*If you order on Friday your parcel will be collected on Monday and delivered on Tuesday.
Nationwide Deliveries
Order before 13:00. Turnaround delivery time 1-3 days
*No delivery services available on weekends. Parcels are collected on Mondays.
Collect Safely Instore
Pre order and collect safely from our store, and get to meet our aweseome drone team