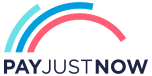 Pay over 3 EQUAL zero-interest instalments of R11,333.00 with PayJustNow.
Find out how...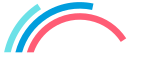 PayJustNow is a simple, easy-to-use payment system.
Here's how it works:
PayJustNow allows you to pay for your purchase over 3 equal, zero interest instalments. You'll pay one instalment at the time of purchase, the next at the beginning of the following month and the last one a month thereafter.
#zerointerest

Step 1:
Browse your favourite online stores and proceed to check-out.

Step 2:
Choose PayJustNow as your payment method.
Step 3:
Create your account as easily as if your eyes were shut (though we'd recommend you keep them open).

Step 4:
Complete your purchase and whoop for joy!
A valid RSA ID document
To be over 18 years old
An email address
A SA Bank issued debit or credit card
Product Features:
20 MP 1 inch CMOS sensor
10-bit Dlog-M
10-bit HDR video
Adjustable aperture
Hyperlapse
Grey in colour
50 in stock (can be backordered)
Descrition and Product Information:
The Mavic 2 Pro comes equipped with the all-new Hasselblad L1D-20c camera. The L1D-20c possesses Hasselblad's unique Hasselblad Natural Colour Solution (HNCS) technology, helping users to capture gorgeous 20-megapixel aerial shots in stunning colour detail.
1-inch CMOS Sensor
The brand new 1-inch CMOS sensor has an active sensing area four times more effective than the original Mavic Pro. The large sensor also means better performance in  very low-light environments with a more extensive ISO range, max ISO lifted from  a super range of 0-3200 to 12800.
10-bit Dlog-M Color Profile
The Mavic 2 Pro supports a 10-bit Dlog-M colour profile that yields higher dynamic range for more flexibility in the grading room. The system records over 1 billion colours (compared to the 16 million colours from traditional 8-bit colour coding technologies) and retains more in-depth details in both highlights and shadows.One can now capture the most subtlest and awesome gradations at sunset or sunrise, leaving greater space for post-production.
HDR Video
With 4K 10-bit HDR support, the Mavic 2 Pro can be plugged into a 4K TV with HLG and will immediately play back footage with the right colour tones. The brightest highlights and increased contrast are what make HDR video so appealing and spectacular.
Adjustable Aperture
The f/2.8-f/11 adjustable aperture delivers outstanding image quality both in high and low-light environments. When shooting in low light, set the aperture to f/2.8 to allow more light in and to capture bright and clear photos. When shooting in well-lit environments, set the aperture to f/11 to lower the shutter speed and make your videos smoother and great looking.