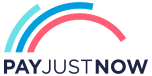 Pay over 3 EQUAL zero-interest instalments of R799.67 with PayJustNow.
Find out how...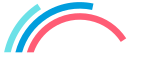 PayJustNow is a simple, easy-to-use payment system.
Here's how it works:
PayJustNow allows you to pay for your purchase over 3 equal, zero interest instalments. You'll pay one instalment at the time of purchase, the next at the beginning of the following month and the last one a month thereafter.
#zerointerest

Step 1:
Browse your favourite online stores and proceed to check-out.

Step 2:
Choose PayJustNow as your payment method.
Step 3:
Create your account as easily as if your eyes were shut (though we'd recommend you keep them open).

Step 4:
Complete your purchase and whoop for joy!
A valid RSA ID document
To be over 18 years old
An email address
A SA Bank issued debit or credit card
Ryze Tech Tello Drone Powered By DJI
 Tello Drone Powered By DJI
Compact Quadcopter Drone
DJI flight stabilisation technology
720p Videos
5MP Photos
Takeoff and Landing from Your Hand
SKU
DJI400
Features 
DJI flight stabilisation
5MP HD Camera
The Ryze Tech Tello has a 5 megapixel camera that features electronic image stabilisation and 720p HD recording. The camera transmits video real-time to your smartphone or tablet and from there can stream to a compatible virtual reality (VR) headset and be controlled from select Bluetooth remotes. Maximum video transmission range is 100m.
SDK and MIT-developed coding system
The Ryze Tello can be programmed from either Scratch, an easy to use block/action based MIT-developed coding system for kids and teens; or through an advanced software development kit (SDK) that allows users to develop software applications for Tello. The Ryze Technology Tello Scratch programming application will enable users to string multiple flips into a single command or create their own flight patterns.
Other Features
The top shell of the Tello can be replaced with different coloured versions
13 minute flight time
Pre-scripted EZ Shots. Easily record coordinated short videos from pre-scripted flight patterns such as circle, 360, and up & away.
To start flying with the Tello, simply toss the drone into the air.
Aerial stunts can be performed by simply sliding a finger on your mobile device screen.
The Tello can fly up and down from your hand automatically with bounce mode.
User-friendly Tello app
2 antennas with smart switching
100-meter flight distance
Comes with an extra set of 4 propellers
Charges via micro USB
DJI powered flight controller (not remote controller)
In the box
Ryze Tech Tello aircraft
8 propellers
4 propeller guards
Battery
Specification 
Weight: Approximately 80 g (Propellers and Battery Included)
Dimensions: 98mm*92.5mm*41mm
Propeller: 3 inch
Built-In Functions: Range Finder, Barometer, LED, Vision System, WIFI 802.11n 2.4G, 720P Live View
Port: Micro USB Charging Port
Max Flight Distance: 100m
Max Speed: 8m/s
Max Flight Time: 13min
Detachable Battery: 1.1Ah/3.8V
Photo: 5MP (2592x1936)
FOV: 82.6°
Video: HD720P30
Format: JPG(Photo); MP4(Video)
EIS: Yes