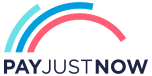 Pay over 3 EQUAL zero-interest instalments of R13,933.00 with PayJustNow.
Find out how...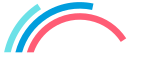 PayJustNow is a simple, easy-to-use payment system.
Here's how it works:
PayJustNow allows you to pay for your purchase over 3 equal, zero interest instalments. You'll pay one instalment at the time of purchase, the next at the beginning of the following month and the last one a month thereafter.
#zerointerest

Step 1:
Browse your favourite online stores and proceed to check-out.

Step 2:
Choose PayJustNow as your payment method.
Step 3:
Create your account as easily as if your eyes were shut (though we'd recommend you keep them open).

Step 4:
Complete your purchase and whoop for joy!
A valid RSA ID document
To be over 18 years old
An email address
A SA Bank issued debit or credit card
FREE SHIPPING ORDERS OVER R1999
QUICK OVERVIEW
Thermal imaging and FLIR MSX tech in a small package
Features modular accessories (Speaker, Spotlight, & Beacon)
Self-heating battery system for cold weather
DJI AirSense for real time indication of manned aircraft
Improved flight autonomy
Dynamic zoom functionality
24GB Onboard Storage
Password protection for data security
DJI Mavic 2 Enterprise Dual Thermal Drone
The Enterprise Drone that's ready anywhere, anytime.
The Mavic 2 Enterprise is DJI's first foldable enterprise drone, making it ideal for enterprise pilots on the go. The Mavic 2 Enterprise Dual's EO/IR camera makes it great for close-quarters inspection or first responder work, while its brand new modular accessory functionality makes it a diverse tool for whatever use you can think of.
Illuminate your area of operation with the Mavic 2 Enterprise Spotlight, illuminating low-light areas for up to 30 meters (almost 100ft).
Communicate with ground personnel, suspects, or rescuees with the Mavic 2 Enterprise speaker, allowing you to play pre-recorded messages or real-time voice call-outs.
Know where you are at all times with the Mavic 2 Enterprise Beacon, a night-operations strobe light that lets yourself and those around you know where your drone is located.
---
Your Drone. Your Data. Your Control.
The new password protection feature ensures secure access to your drone and its 24GB of onboard storage, preventing leaks of sensitive information.
---
Increased operational safety awareness.
In addition to the omnidirectional obstacle sensing system, the Mavic 2 Enterprise is equipped with DJI AirSense which enhances airspace safety by giving instant real-time positioning alerts on nearby manned aircraft.
---
Refined imaging for tactical & practical use
The Mavic 2 Enterprise Dual has multiple display modes: FLIR MSX, Infrared, and RGB. This makes it an imaging powerhouse capable of fitting any mission necessary.
---
Built-In controls at your command
The Mavic 2 Enterprise comes with DJI's unrivaled OcuSync 2.0 transmission system with up to 8km (5mi) image transmission at 1080p. Move with grace utilizing DJI's powerful propulsion system and minimal sound for up to 31 minutes and a maximum speed of 72kph (44mph). The Mavic 2 Enterprise also has the new "Discreet Mode" function, allowing the user to turn off all aircraft LEDs for missions that require unobtrusive flight.
What's in the box
1x Mavic 2 Enterprise Drone
1x Mavic 2 Remote Controller
1x Battery Charger
1x Power Cable
3x Pair Propellers
1x Pair Control Sticks (spare)
1x USB-C Cable
1x USB Adapter
1x Extended Port Cover
1x Mavic 2 Enterprise Speaker
1x Mavic 2 Enterprise Spotlight
1x Mavic 2 Enterprise Beacon
1x RC Cable (Lightning Connector)
1x RC Cable (MicroUSB)
1x RC Cable (USB-C)
Specification