Shop Now & Pay later In 3 Easy Instalments
Order Online & Safely Collect In Store
Please note: Our in-store hours on Friday, December 8th will be from
8:00 AM to 12:00 PM
. We will resume regular hours on Saturday, December 9th. Thank you!
Features:
Maximize performance
Quick-Attach mounting system
Adjustable tilt of the range extender
No modification to the drone itself
Long range extension without external boosters
Design does not contain any removable parts
*Delivery is within 10-12 working days.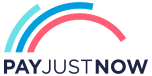 Pay over 3 EQUAL zero-interest instalments of R1,383.34 with PayJustNow.
Find out how...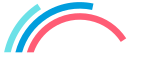 PayJustNow is a simple, easy-to-use payment system.
Here's how it works:
PayJustNow allows you to pay for your purchase over 3 equal, zero interest instalments. You'll pay one instalment at the time of purchase, the next at the beginning of the following month and the last one a month thereafter.
#zerointerest

Step 1:
Browse your favourite online stores and proceed to check-out.

Step 2:
Choose PayJustNow as your payment method.
Step 3:
Create your account as easily as if your eyes were shut (though we'd recommend you keep them open).

Step 4:
Complete your purchase and whoop for joy!
A valid RSA ID document
To be over 18 years old
An email address
A SA Bank issued debit or credit card
Add ADK Repair & Maintenance Plan
Take every flight with confidence knowing your drone has crash protection and is kept in optimum flying condition
Get Your Drone Flying License
Wheather you are flying as a hobbyist or commercially, let our experienced drone flying instructors help you take your drone to the sky's with ease.
Raptor XR for Phantom 3 Standard
Or split into 4x
interest-free
payments
Learn more



No interest, no fees,
4x instalments over 6 weeks
How it works
Payflex lets you get what you need now, but pay for it over four interest-free instalments. You pay 25% upfront, then three payments of 25% over the following six weeks.
Shop Online
and fill your cart
Choose Payflex at checkout
Get approved and
pay 25% today
with your debit
or credit card
Pay the remainder
over 6-weeks.
No interest.
No fees.
Free Delivery Nationwide On Orders Over R1999
Product Description
4Hawks Raptor XR Range Extender designed for DJI Phantom 3 Standard
Raptor range extender increases your drone's flight range. From now on you can reach up to three times further than with standard antennas. All materials were precisely selected and all elements were designed diligently. The radio transparent radome is made by advanced injection moulding process.
Mounting system is made of stainless steel and doesn't contain any removable parts that can be easy to lose. Thanks to dedicated mechanism, the operator can easily and smoothly adjust tilt of the antenna.
Dji Phantom 3 standard is a DJI drone with an old controller model. With its fast maximum speed of 60 km/h and flight time of 25 minutes, Phantom 3 is an is a good choice for drone enthusiasts. Users who value range over anything else should not be disappointed with this model. With 4Hawks range extender antenna, Dji Phantom 3 is further improved, by enhancing signal from oblique antenna signals that ignores noise exceptionally well – this in return allows Phantom to maximize its range in noisy areas. 4Hawks antenna also increases the range of Dji Phantom 3, so the drone can reach even further than ever before.
Specification
electrical & mechanical parameters of Raptor range extender.
Electrical parameters
Frequencies
Port 1:   2.40 – 2.50 GHz
Port 2:   5.20 – 6.00 GHz
Port 3:   2.40 – 2.50 GHz
Port 1:   14 dBi  (+/- 1 dBi)
Port 2:   16 dBi  (+/- 1 dBi)
Port 3:   14 dBi  (+/- 1 dBi)
Port 1:   < 1.20  (max. < 1.40)
Port 2:   < 1.80  (max. < 2.50)
Port 3:   < 1.20  (max. < 1.40)
Port 1:   35°/45°
Port 2:   35°/20°
Port 3:   35°/45°
Port 1:   Vertical
Port 2:   Vertical
Port 3:   Vertical
Port 1:   50 Ω
Port 2:   50 Ω
Antenna:   Samsung ABS, polyurethane, aluminum, Stainless steel, Nylon, P
TF
E
 PCB
Mounting:   Stainless steel + paint
~ 560g (470g Antenna + 90g Mounting)
29.2 x 18.2 x 2.1 cm
11.50 x 7.16 x 0.83 inch
Port 1:   RP-SMA female
Port 2:   RP-SMA female
Port 3:   RP-SMA female
5 tilt positions, OnClick system
On SMA connectors (Permanent)
In the box
Accesories included to the Raptor range extender antenna
Range extender antenna
3x Standard UFL pigtails
Stainless steel mounting kit
Screwdriver (Philips) + 8mm wrench
3x RP-SMA male RG316 white pigtails
Plots
VSWR, Separation between connectors & characteristic patter of Raptor antennas
Register to receive an email when stock arrives.
Raptor XR for Phantom 3 Standard Product Inquiry
Drone Licencing Training Inquiry
Repair/Maintenance Care Plan
Same Day Delivery
Order before 9:00am and receive your parcel before 17:00 (JHB & PTA)
*If you order on Friday after 09:00am your parcel will be collected and delivered on Monday
Local Overnight (JHB & PTA)
Order before 13:00 and receive your parcel the next day 
*If you order on Friday your parcel will be collected on Monday and delivered on Tuesday.
Nationwide Deliveries
Order before 13:00. Turnaround delivery time 1-3 days
*No delivery services available on weekends. Parcels are collected on Mondays.
Collect Safely Instore
Pre order and collect safely from our store, and get to meet our aweseome drone team