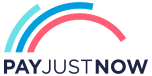 Pay over 3 EQUAL zero-interest instalments of R9,333.00 with PayJustNow.
Find out how...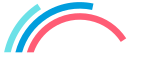 PayJustNow is a simple, easy-to-use payment system.
Here's how it works:
PayJustNow allows you to pay for your purchase over 3 equal, zero interest instalments. You'll pay one instalment at the time of purchase, the next at the beginning of the following month and the last one a month thereafter.
#zerointerest

Step 1:
Browse your favourite online stores and proceed to check-out.

Step 2:
Choose PayJustNow as your payment method.
Step 3:
Create your account as easily as if your eyes were shut (though we'd recommend you keep them open).

Step 4:
Complete your purchase and whoop for joy!
A valid RSA ID document
To be over 18 years old
An email address
A SA Bank issued debit or credit card
DESCRIPTION:
ActiveTrack subject follow
TapFly Feature
Auto-return home with FlightAutonomy
7 km control and live view range
Up to 30 minutes of flight time
Titanium and a magnesium alloy construction
1"-inch 20MP Exmor R CMOS sensor
High Definition Live View with live streaming
Three-axis stabilizing gimbal
An uprated camera is equipped with a 1-inch 20-megapixel sensor capable of shooting 4K/60 fps video and Burst Mode stills at 14 fps. The FlightAutonomy system includes five vision sensors for 2-directional obstacle sensing and forward-vision obstacle avoidance. The adoption of titanium alloy and magnesium alloy increases the rigidity of the airframe and reduces weight, making the Phantom 4 Advanced even lighter than the Phantom 4.
CAMERA WITH 1-INCH 20MP SENSOR
The onboard camera is equipped with a 1-inch 20-megapixel CMOS sensor. A mechanical shutter is used to eliminate rolling shutter distortion, which can occur when taking images of fast-moving subjects or when flying at high speeds. In effect, it is as powerful as many professional cameras. More powerful video processing supports H.264 4K videos at 60 fps or H.265 4K at 30 fps, both with a 100Mbps bitrate. Excellent optical performance, sensors, and processors ensure everything is captured with a high dynamic range and more image detail needed for advanced post-production.
The Phantom 4 Advanced's camera system improves upon everything that made the original Phantom 4 so iconic. Every aspect has been significantly upgraded, including the sensor size, resolution, and image processing system, making it the most powerful Phantom to date. Users can also adjust aperture from f2.8-11 for more versatile imaging.
1-INCH 20-MEGAPIXEL CMOS
Sensor size is more important to image quality than the number of pixels because a larger sensor captures more information in every pixel, improving dynamic range, signal-to-noise ratio, and low light performance. The 1-inch 20-megapixel CMOS sensor in the Phantom 4 Advanced is almost four times the size of the Phantom 4's 1/2.3in sensor. It uses larger pixels and has a maximum ISO of 12800 as well as increased contrast. It is good enough for images to be used immediately, while also capturing enough detail for advanced post-processing.
PROFESSIONAL 4K VIDEO
An enhanced video processing system allows video to be captured in cinema and production optimized DCI 4K/60 (4096 x 2160/60 fps) at a bitrate of 100 Mbps, enabling you to get high-resolution slow-motion shots. The Phantom 4 Advanced also supports the H.265 video codec (maximum resolution 4096X2160/30 fps). For a given bitrate, H.265 doubles the amount of image processing as H.264, resulting in significantly enhanced image quality. Recording in high dynamic rangeD-log makes the most of image data for color grading.
HIGH-RESOLUTION LENS
The resolution and contrast of a lens are critical to image quality because only a quality lens can capture sharp, vivid photos at high resolutions. The brand new Phantom 4 Advanced camera has an aerial optimized F2.8 wide-angle lens with a 24 mm equivalent focal length. It features eight elements – two aspherical – arranged in seven groups that fit into a smaller, more compact frame. Its images are consistently detailed with low distortion and dispersion, ensuring that photos and videos are sharp and vivid.
CAPTURE EVERY MOMENT
Aerial imaging is not only used to capture landscapes but also to bring about new perspectives. For example, when filming action scenes or motor racing, capturing objects moving at high speeds has always been a challenge for flying cameras using electronic shutters. The Phantom 4 Advanced uses a mechanical shutter and a large-aperture prime lens. A mechanical shutter with a maximum speed of 1/2000s eliminates rolling shutter distortion which can occur when taking images of fast-moving subjects, or when flying at high speeds. The electronic shutter has also been improved with a maximum shutter speed of 1/8000s. A new Burst Mode is capable of shooting 14 fps at 20-megapixels, all for catching the perfect moment.
5 VISION SENSORS
Equipped with DJI's FlightAutonomy system made up of five vision sensors, dual-band satellite positioning (GPS and GLONASS), ultrasonic rangefinders, and redundant sensors, the Phantom 4 Advanced can hover precisely in places without GPS and navigate complex environments. The dual forward vision sensors can see as far as 30 m out in front, enable auto brake, and hover or detour in front of obstacles within a 15-meter range.
1'' 20MP CMOS SENSOR
4K 60FPS
up to 30-min Flight Time
Forward Obstacle Sensing
Control Signal up to 7km range