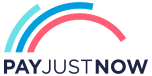 Pay over 3 EQUAL zero-interest instalments of R11,666.34 with PayJustNow.
Find out how...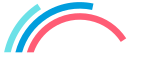 PayJustNow is a simple, easy-to-use payment system.
Here's how it works:
PayJustNow allows you to pay for your purchase over 3 equal, zero interest instalments. You'll pay one instalment at the time of purchase, the next at the beginning of the following month and the last one a month thereafter.
#zerointerest

Step 1:
Browse your favourite online stores and proceed to check-out.

Step 2:
Choose PayJustNow as your payment method.
Step 3:
Create your account as easily as if your eyes were shut (though we'd recommend you keep them open).

Step 4:
Complete your purchase and whoop for joy!
A valid RSA ID document
To be over 18 years old
An email address
A SA Bank issued debit or credit card
FREE SHIPPING ORDERS OVER R1999
Mavic 2 Zoom +FlyMore Kit
Product Features:
2x Optical Zoom
Dolly Zoom
4x Lossless Zoom FHD Video
48MP Super Resolution Photo
1-2.3 inch CMOS Sensor
Hyperlapse
Colour of product: Grey
Flight speed of up to 72kph
Mavic 2 Zoom + Fly More Kit
DJI-MAVIC2ZOOM-FLYC
Fly faster, Longer and Quieter than before with the new awesome drone from DJI.
The DJI Mavic 2 Zoom features omnidirectional Vision Systems and Infrared Sensing Systems, and comes with a fully stabilized 3-axis gimbal camera with an equivalent 24- 48 mm 2x optical zoom lens capable of shooting 4K videos and 12-megapixel photos that support up to 4x FHD lossless zoom. DJI signature technologies such as Obstacle Sensing and Intelligent Flight Modes like HyperLapse, ActiveTrack 2.0, QuickShot, Panorama, and Advanced Pilot Assistance Systems, help you capture magnificent shots effortlessly. The Mavic 2 Zoom holds an awesome maximum flight speed up to 72 kph and a maximum flight time up to 31 minutes.
The Mavic 2 Fly More Kit includes two Intelligent Flight Batteries, a Mavic 2 Car Charger, a Battery Charging Hub, a Battery to Power Bank Adapter, Low-Noise Propellers, and a Mavic 2 Shoulder Bag, providing you with comprehensive support during shooting and easy movement and carriage.