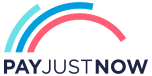 Pay over 3 EQUAL zero-interest instalments of R129.67 with PayJustNow.
Find out how...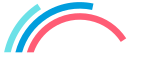 PayJustNow is a simple, easy-to-use payment system.
Here's how it works:
PayJustNow allows you to pay for your purchase over 3 equal, zero interest instalments. You'll pay one instalment at the time of purchase, the next at the beginning of the following month and the last one a month thereafter.
#zerointerest

Step 1:
Browse your favourite online stores and proceed to check-out.

Step 2:
Choose PayJustNow as your payment method.
Step 3:
Create your account as easily as if your eyes were shut (though we'd recommend you keep them open).

Step 4:
Complete your purchase and whoop for joy!
A valid RSA ID document
To be over 18 years old
An email address
A SA Bank issued debit or credit card
FREE SHIPPING ORDERS OVER R1999
PGYTECH Landing Gear Extensions for Mavic Air 2
Key features:
For DJI Mavic Air 2
Take off & Land on Rugged Terrain
Help Prevent Damage to Your Drone
Snap-On Design & Anti-Release Buckle
6 in stock (can be backordered)
PGYTECH Landing Gear Extensions for Mavic Air 2 description
This Landing Gear Extensions for Mavic Air 2 from PGYTECH assists your drone not to crush as it lands on bumpy ground. The extensions lift your drone 1.4" above the ground which then enables it to take off and land easily on all types of surfaces. They also protect the drone itself and the gimbal from damage. The way they are engineered promotes simplicity for every feature which include, snapping onto the Mavic Air 2, there is also an anti-release buckle and TPU soft rubber material that work together to prevent them from slipping off. Each extension is made from aircraft-grade aluminium that's wear and scratch-resistant. The metal is lightweight which only adds 0.02 kg of weight to the Mavic. It also has silicone shock-absorbing foot pads that round out its list of features that help provide smooth landings.
What's in the box
PGYTECH Landing Gear Extensions for Mavic Air 2
2 x Front Landing Gear Extension
2 x Rear Landing Gear Extension
Limited 6 months Warranty