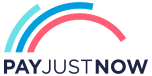 Pay over 3 EQUAL zero-interest instalments of R266.34 with PayJustNow.
Find out how...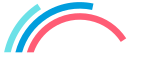 PayJustNow is a simple, easy-to-use payment system.
Here's how it works:
PayJustNow allows you to pay for your purchase over 3 equal, zero interest instalments. You'll pay one instalment at the time of purchase, the next at the beginning of the following month and the last one a month thereafter.
#zerointerest

Step 1:
Browse your favourite online stores and proceed to check-out.

Step 2:
Choose PayJustNow as your payment method.
Step 3:
Create your account as easily as if your eyes were shut (though we'd recommend you keep them open).

Step 4:
Complete your purchase and whoop for joy!
A valid RSA ID document
To be over 18 years old
An email address
A SA Bank issued debit or credit card
FREE SHIPPING ORDERS OVER R1999
PGYTECH Landing Gear Extensions and LED Light Set for DJI Mavic 2
Key Features:
-4 x Landing Gear Extensions
-Elevate Your DJI Mavic 2 by 1.4″
-Helps Avert Dirt and Damage to Drone
-Includes Two LED Lights
-Rubber and Silicone Foot Padding
-EVA Anti-Vibration Pads for Smooth Landing
Elevate your DJI Mavic 2 drone by 1.4" with these Landing Gear Extensions from PGYTECH. The four extensions snap onto the drone's existing legs and provide silicone and rubber padding to guard the drone from scratches and dirt on any terrain. Each back leg extension features an EVA anti-vibration pad built into its clamp mount to guard the drone from vandalization and for a smooth takeoff and land
In addition, the two front extensions each feature a rotating clamp mount with an LED light. Each light has an convertible beam with high, middle, low, and flashing scene modes. They can also be rotated 50° up and 30° down, provide up to 130 lumens, and last up to five hours in low-light scene mode.
-Four landing gear extensions that elevate your DJI Mavic 2 drone by 1.4"
-Rubber, silicone, and EVA materials help guard the Mavic 2 and provide smooth takeoff and landing
-The extensions are molded to easily snap onto the Mavic 2 landing gear legs
-Two LED lights with rotating clamp mounts are included; they install on each of the front extensions and can be rotated 50° up and 30° down
-The LED lights provide up to 130 lumens and take AAA batteries. Their multiple scene modes have various durations: High: 25 minutes, Middle: 50 minutes, Low: 5 hours, and there is also a Flashing mode.