Shop Now & Pay later In 3 Easy Instalments
Order Online & Safely Collect In Store
Compatible with
DJI Mavic 3 Pro
DJI Mavic 3 Pro Cine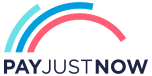 Pay over 3 EQUAL zero-interest instalments of R1,633.00 with PayJustNow.
Find out how...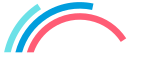 PayJustNow is a simple, easy-to-use payment system.
Here's how it works:
PayJustNow allows you to pay for your purchase over 3 equal, zero interest instalments. You'll pay one instalment at the time of purchase, the next at the beginning of the following month and the last one a month thereafter.
#zerointerest

Step 1:
Browse your favourite online stores and proceed to check-out.

Step 2:
Choose PayJustNow as your payment method.
Step 3:
Create your account as easily as if your eyes were shut (though we'd recommend you keep them open).

Step 4:
Complete your purchase and whoop for joy!
A valid RSA ID document
To be over 18 years old
An email address
A SA Bank issued debit or credit card
Add ADK Repair & Maintenance Plan
Take every flight with confidence knowing your drone has crash protection and is kept in optimum flying condition
Get Your Drone Flying License
Wheather you are flying as a hobbyist or commercially, let our experienced drone flying instructors help you take your drone to the sky's with ease.
DJI Mavic 3 PRO ND Filters Set (ND8\16\32\64)
Or split into 4x
interest-free
payments
Learn more



No interest, no fees,
4x instalments over 6 weeks
How it works
Payflex lets you get what you need now, but pay for it over four interest-free instalments. You pay 25% upfront, then three payments of 25% over the following six weeks.
Shop Online
and fill your cart
Choose Payflex at checkout
Get approved and
pay 25% today
with your debit
or credit card
Pay the remainder
over 6-weeks.
No interest.
No fees.
Free Delivery Nationwide On Orders Over R1999
Product Description
The ND Filters Set meets photographers' needs when shooting long-exposure shots or in strong lighting conditions (e.g., long-exposure timelapse).
The filters provide experienced users with precise control over shutter speed, allowing them to produce smooth footage in bright environments with lower shutter speeds. Flexible use of this set can ensure clean footage, even when the shutter opens to 180° with a low ISO.
Specially optimized for the tri-camera imaging system, the filters implement lower light reduction for the tele camera to avoid the situation where the wide-angle camera and medium tele camera are properly exposed while the tele camera is underexposed.
* Shutter opening angle: A common way of describing the shutter speed relative to the frame rate. Exposure Time = Shutter Opening Angle/(Frame Rate × 360°). For example, if the camera is recording at 24fps with the shutter open at 180°, the exposure time is 1/48 s.
Drone Licencing Training Inquiry
Important
Remotely operated hobby or toy aircraft and drone flying rules:
• Do not, through act or omission, endanger the safety of any aircraft or person therein or any person or property through the negligent operation of any drone or remotely piloted aircraft, or model aircraft.
• Fly or operate a drone or remotely piloted aircraft, toy or model aircraft 50 m or closer to:

• any person or group of persons, on sports fields, road races, at schools or any social events.
• any property without permission from the property owner.
Unless approved by the SACAA, do not fly or operate a drone, remotely piloted aircraft, toy or model aircraft:
• near manned aircraft.
• 10km or closer to an aerodrome which includes an airport, helipad or airfield.
• a drone that weighs more than 7 kilograms (15.4 pounds), for which you don't have a license.
• in controlled airspace.
• in restricted airspace.
• in prohibited airspace.
Do not fly or operate a drone or remotely piloted aircraft, toy or model aircraft higher than (120m) 400 ft from the ground, unless approved by the Director of Civil Aviation of the SACAA.
General Basic Drone Flying Rules to which you must adhere:
• You may not fly a drone within 10km of an airport.
• You may not fly nearer than 50 metres from people, buildings or roads.
• You may not fly a drone higher than 120m (400 feet).
• 'Hobby' drones must be flown in within the line of sight.
• Drones may not be flown at night.
Always fly your drone within your line of sight and below the highest obstacle in your vicinity.
For more information please see:
https://drone-laws.com/drone-laws-in-south-africa/
Register to receive an email when stock arrives.
DJI Mavic 3 PRO ND Filters Set (ND8\16\32\64) Product Inquiry
Drone Licencing Training Inquiry
Repair/Maintenance Care Plan
Same Day Delivery
Order before 9:00am and receive your parcel before 17:00 (JHB & PTA)
*If you order on Friday after 09:00am your parcel will be collected and delivered on Monday
Local Overnight (JHB & PTA)
Order before 13:00 and receive your parcel the next day 
*If you order on Friday your parcel will be collected on Monday and delivered on Tuesday.
Nationwide Deliveries
Order before 13:00. Turnaround delivery time 1-3 days
*No delivery services available on weekends. Parcels are collected on Mondays.
Collect Safely Instore
Pre order and collect safely from our store, and get to meet our aweseome drone team