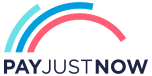 Pay over 3 EQUAL zero-interest instalments of R1,233.00 with PayJustNow.
Find out how...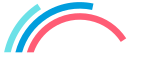 PayJustNow is a simple, easy-to-use payment system.
Here's how it works:
PayJustNow allows you to pay for your purchase over 3 equal, zero interest instalments. You'll pay one instalment at the time of purchase, the next at the beginning of the following month and the last one a month thereafter.
#zerointerest

Step 1:
Browse your favourite online stores and proceed to check-out.

Step 2:
Choose PayJustNow as your payment method.
Step 3:
Create your account as easily as if your eyes were shut (though we'd recommend you keep them open).

Step 4:
Complete your purchase and whoop for joy!
A valid RSA ID document
To be over 18 years old
An email address
A SA Bank issued debit or credit card
FREE SHIPPING ORDERS OVER R1999
DJI TB50 Intelligent Flight Battery
DESCRIPTION:
Replacement battery for Inspire 2 quadcopter
Also compatible with Ronin 2 gimbal
Built-in self-heating system
Capacity: 4280 mAh
Voltage: 22.8 V
Power: 97.58 Wh
Maximum charging current: 180 W
PRICE ON REQUEST
4 in stock (can be backordered)
The DJI Inspire 2 Part 05 TB50 Intelligent Flight Battery is a replacement battery for the Inspire 2 quadcopter and is also compatible with the Ronin 2 gimbal. The battery offers up to 25 minutes of flight time with the Zenmuse X5S and 27 minutes of flight time with the Zenmuse X4S.
This new Inspire 2 battery uses higher performance and a battery cell with a higher density with an overall larger capacity and an updated management unit. Performance in low-temperature environments is optimized with a built-in 70W self-heating system that can warm up to 5°C every minute.
This self-heating function can be switched on automatically or manually. The management unit constantly monitors the battery status, making all information, including the battery level and battery temperature, easily visible in DJI GO.
Features of the DJI Inspire 2 Part 05 TB50 Intelligent Flight Battery
Replacement battery for Inspire 2 quadcopter
Also compatible with Ronin 2 gimbal
Built-in self-heating system
Capacity: 4280 mAh
Voltage: 22.8 V
Power: 97.58 Wh
Maximum charging current: 180 W