Shop Now & Pay later In 3 Easy Instalments
Order Online & Safely Collect In Store
Key Features
-Waterproof, oil resistant, anti-scratch coating
-German SCHOTT optical glass
-Multiple grinding for high-definition image
-Quick release design
-Extremely light, yet robust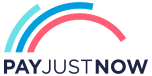 Pay over 3 EQUAL zero-interest instalments of R474.88 with PayJustNow.
Find out how...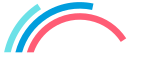 PayJustNow is a simple, easy-to-use payment system.
Here's how it works:
PayJustNow allows you to pay for your purchase over 3 equal, zero interest instalments. You'll pay one instalment at the time of purchase, the next at the beginning of the following month and the last one a month thereafter.
#zerointerest

Step 1:
Browse your favourite online stores and proceed to check-out.

Step 2:
Choose PayJustNow as your payment method.
Step 3:
Create your account as easily as if your eyes were shut (though we'd recommend you keep them open).

Step 4:
Complete your purchase and whoop for joy!
A valid RSA ID document
To be over 18 years old
An email address
A SA Bank issued debit or credit card
Add ADK Repair & Maintenance Plan
Take every flight with confidence knowing your drone has crash protection and is kept in optimum flying condition
Get Your Drone Flying License
Wheather you are flying as a hobbyist or commercially, let our experienced drone flying instructors help you take your drone to the sky's with ease.
PGYTECH MAVIC AIR 2S Filter ND-PL Set(NDPL 8 16 32 64) (Professional)
Or split into 4x
interest-free
payments
Learn more



No interest, no fees,
4x instalments over 6 weeks
How it works
Payflex lets you get what you need now, but pay for it over four interest-free instalments. You pay 25% upfront, then three payments of 25% over the following six weeks.
Shop Online
and fill your cart
Choose Payflex at checkout
Get approved and
pay 25% today
with your debit
or credit card
Pay the remainder
over 6-weeks.
No interest.
No fees.
Free Delivery Nationwide On Orders Over R1999
Product Description
The Hybrid ND-PL filter prevents unwanted reflections. It also saturates colors and improves image sharpness to create more vivid photos. It reduces the shutter speed and prevents overexposure to create smooth, cinematic, aerial videos. Rotate to change its polarizing effect.
Specifications
Filters- ND 8/16/32/64
Material- Aluminium, optical glass
Photo/Video- Photo/Video
Filter Effect- Reduced shutter speed, Heavy motion blur- video, Longer exposures- photo
Color Science- Prevented overexposure, Increased saturation/Contrast, Increased Clarity
Stop Values- ND8- 3 Stops, ND16- 4 Stops, ND32- 5 Stops, ND64- 6 Stops
Compatibility- DJI Air 2S
German SCHOTT optical glass for high-definition images.
The filter uses German SCHOTT glass as its base material, which has been ground and polished multiple times to create a low refractive index for color accurate photo capture.
Double-sided coating making it water, oil and scratch resistant.
The filter's double-sided, multi-layered coating repels water and oil, which makes it easy to keep clean. The filter's hard coating also makes it scratch resistant.
Reduces reflection without color shifts
The filter's optical glass contains a refection reducing coating to maintain color accuracy and balance.
Register to receive an email when stock arrives.
PGYTECH MAVIC AIR 2S Filter ND-PL Set(NDPL 8 16 32 64) (Professional) Product Inquiry
Drone Licencing Training Inquiry
Repair/Maintenance Care Plan
Same Day Delivery
Order before 9:00am and receive your parcel before 17:00 (JHB & PTA)
*If you order on Friday after 09:00am your parcel will be collected and delivered on Monday
Local Overnight (JHB & PTA)
Order before 13:00 and receive your parcel the next day 
*If you order on Friday your parcel will be collected on Monday and delivered on Tuesday.
Nationwide Deliveries
Order before 13:00. Turnaround delivery time 1-3 days
*No delivery services available on weekends. Parcels are collected on Mondays.
Collect Safely Instore
Pre order and collect safely from our store, and get to meet our aweseome drone team