Shop Now & Pay later In 3 Easy Instalments
Order Online & Safely Collect In Store
Highlights:
-All-in-one Solution: Integrates a Lidar module, an RGB camera, and a high-accuracy IMU.
-High Precision: Vertical – 5cm; Horizontal – 10cm (with 50m flight height).
-Efficient: Cover 2km² in a single flight (flight velocity 10 m/s, flight height 100m, side overlap ratio 20%).
-High Density Point Cloud: 240,000 effective points/s.
-Multiple Returns: Support three returns (Dual and Triple returns, point cloud density 480,000 pts/sec).
-Measurement Range: 450m maximum (80% reflectivity 0 klx).
-Real-time Point Cloud View: Capable of displaying and measuring point clouds in real time.
-Weather Resistant: IP44 rating, enabling operators to collect data in rainy or foggy environments.
-DJI Ecosystem: Use DJI Terra for post-processing data.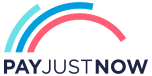 Pay over 3 EQUAL zero-interest instalments of R47,399.67 with PayJustNow.
Find out how...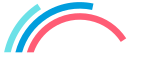 PayJustNow is a simple, easy-to-use payment system.
Here's how it works:
PayJustNow allows you to pay for your purchase over 3 equal, zero interest instalments. You'll pay one instalment at the time of purchase, the next at the beginning of the following month and the last one a month thereafter.
#zerointerest

Step 1:
Browse your favourite online stores and proceed to check-out.

Step 2:
Choose PayJustNow as your payment method.
Step 3:
Create your account as easily as if your eyes were shut (though we'd recommend you keep them open).

Step 4:
Complete your purchase and whoop for joy!
A valid RSA ID document
To be over 18 years old
An email address
A SA Bank issued debit or credit card
Or split into 4x
interest-free
payments
Learn more



No interest, no fees,
4x instalments over 6 weeks
How it works
Payflex lets you get what you need now, but pay for it over four interest-free instalments. You pay 25% upfront, then three payments of 25% over the following six weeks.
Shop Online
and fill your cart
Choose Payflex at checkout
Get approved and
pay 25% today
with your debit
or credit card
Pay the remainder
over 6-weeks.
No interest.
No fees.
Add ADK Repair & Maintenance Plan
Take every flight with confidence knowing your drone has crash protection and is kept in optimum flying condition
Get Your Drone Flying License
Wheather you are flying as a hobbyist or commercially, let our experienced drone flying instructors help you take your drone to the sky's with ease.
Product Description
The Zenmuse L1 incorporates a Livox Lidar module, a high-precision IMU, and a camera with a 1-inch CMOS on a 3-axis stable gimbal. When used with Matrice 300 RTK and DJI Terra, the L1 forms a complete solution that gives you real-time 3D data for the entire day, successfully capturing the details of multiplex structures and delivering highly precise reconstructed models.
LIVOX LIDAR MODULE:
– Frame Lidar with up to 100% effective point cloud results
– Detection Range: 450m (80% reflectivity, 0 klx) / 190 m (10% reflectivity, 100 klx)
– Effective Point Rate: 240,000 pts/s
– Supports 3 Returns
– Line Scan Mode and Non-repetitive Petal Scan Mode
Everything in View
RGB CAMERA
– 20MP
– 1-inch CMOS
– Mechanical Shutter
Precise Details at Your Disposal
HIGH-ACCURACY IMU
– Precision: 0.025° (roll/pitch) / 0.08° (yaw)
– Vision Sensor for Positioning Precision
– GNSS, IMU, RGB Data Fusion
Point Cloud LiveView
Real-time point clouds give immediate insights onsite, so operators are informed to make crucial decisions swiftly.
You can also verify fieldwork exclusivity by checking point cloud data immediately after each flight.
Measurement and Annotation
Acquire and communicate critical dimensions on the point cloud model using measurements and explanations.
One-stop Post-processing
DJI Terra fuses the IMU and GNSS data for point cloud and visible light calculations, in addition to conducting POS data calculations so you can simply and effortlessly create reconstructed models and precision reports.
The DJI Zenmuse L1 is a cost-efficient and easy and quite simple to use enterprise aerial LiDAR payload, engineered for DJI's flagship commercial drone, the M300 RTK. The L1 integrates a Livox sensor, high-precision IMU, a one-inch 20MP CMOS visual camera with mechanical shutter, and 3-axis stable gimbal system.
DJI L1 Additional Features:
Payload Health Management System: Built into the DJI Pilot app, the Payload Health Management System records the total use time of the DJI L1, as well as the number of rotation times, error logs, and product maintenance suggestions.
Real-time Awareness Flight: The LiDAR sensor can acquire the aircraft's height above the ground in real-time and perform a terrain awareness flight to verify data quality and flight safety.
Precision Report: After the flight, DJI Pilot will create a inspection report, view the quality of the point-cloud data, the photo position, number of photos, and the RTK status, so the pilot can confirm the quality of the data on-site
Generate Accurate Models And Reconstructions:
The DJI L1 is focused at commercial drone users who are looking for high-precision aerial surveying solutions. The LiDAR sensor can empower clients in energy, AEC, public safety, architecture/heritage, and forestry management. The L1 is ideal for the following scenarios:
-Topographic Survey: Collect elevation data in a compact vegetation field. The L1 is able to extract Digital Elevation Models (DEM) and Digital Surface Models (DSM).
-Infrastructure Reconstruction: Reconstruct highly-detailed structures such as power lines, and oil and gas pipelines to lesson manned operations – improving efficiency and increasing safety.
-Forestry: Due to the multi-echo capability of the DJI L1, the elevation data in dense forest fields can be easily generated and extracted into DEM and DSM.
-Emergency Mapping Survey: The DJI L1 is capable of capturing real-time, true colour point-cloud models. This -provides up to date information for emergency response teams. The IP44-rated L1 can also operate in rainy/foggy conditions, as well as low-light scenarios.
Harness The Power Of The DJI Ecosystem:
Operators can utelize the DJI ecosystem for an end-to-end LiDAR surveying workflow. This involves the M300 RTK, the L1 sensor, DJI Terra, and the DJI Pilot app.
-UAS Platform: DJI M300 RTK drone and L1 payload.
-Ground Control App: DJI Pilot (able to generate point clouds in real-time).
-Post-processing Software: DJI Terra (professional version or above).
-Data Output: 3D point cloud in .LAS format.
Data Acquisition: Plan mission using DJI Pilot app, with a collection of mission options available. Make sure the M300 RTK is connected to RTK network, otherwise DJI Terra will not post-process the captured data.
Data Process: In DJI Terra 'Aerial Photography' task, select the mapping scene as 'LiDAR post-processing', and then choose the source folder containing LiDAR IMU and Inertial Navigation Data to start data processing. If the chosen folder contains visible light photos, the generated point-cloud file is a visible light point cloud.
Register to receive an email when stock arrives.
Repair/Maintenance Care Plan
Drone Licencing Training Inquiry
Same Day Delivery
Order before 9:00am and receive your parcel before 17:00 (JHB & PTA)
*If you order on Friday after 09:00am your parcel will be collected and delivered on Monday
Local Overnight (JHB & PTA)
Order before 13:00 and receive your parcel the next day 
*If you order on Friday your parcel will be collected on Monday and delivered on Tuesday.
Nationwide Deliveries
Order before 13:00. Turnaround delivery time 1-3 days
*No delivery services available on weekends. Parcels are collected on Mondays.
Collect Safely Instore
Pre order and collect safely from our store, and get to meet our aweseome drone team