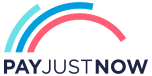 Pay over 3 EQUAL zero-interest instalments of R3,333.00 with PayJustNow.
Find out how...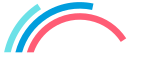 PayJustNow is a simple, easy-to-use payment system.
Here's how it works:
PayJustNow allows you to pay for your purchase over 3 equal, zero interest instalments. You'll pay one instalment at the time of purchase, the next at the beginning of the following month and the last one a month thereafter.
#zerointerest

Step 1:
Browse your favourite online stores and proceed to check-out.

Step 2:
Choose PayJustNow as your payment method.
Step 3:
Create your account as easily as if your eyes were shut (though we'd recommend you keep them open).

Step 4:
Complete your purchase and whoop for joy!
A valid RSA ID document
To be over 18 years old
An email address
A SA Bank issued debit or credit card
FREE SHIPPING ORDERS OVER R1999
ROBO Master S1 Educational Robot
Description:
Learn Programming Concepts
Supports Scratch 3.0 & Python
Expand Robotics & Technical Knowledge
Project-Based Courses & Video Tutorials
Involves an intelligent controller
Used with  a 2-axis mechanical gimbal
DJI RoboMaster S1 Educational Robot
Description:
The DJI RoboMaster S1 Educational Robot sets new levels for youngsters to get into the programming field, and unlocking the potential within every learner. It is  equipped with exciting and a variety of intelligent features such as, 46 Programmable Components; 6 Programmable AI Modules; Low-latency HD FPV; and the opportunity to teach yourself Scratch & Python Coding.
The robust design is constructed with so much endless possibilities and it can be programmed to automatically follow a line on the ground with Line Recognition; Vision Marker Recognition; advanced technology that makes it possible to recognise people, simply meaning that it will identify and track people that you select in the S1's FOV. I has a built-in Clapping Recognition that's advanced enough to be programmed for unique responses; and Gesture Recognition that has the ability to recognise various physical gestures, and as soon as you got the nick to all its tricks, enjoy and compete against components on your own custom track where you can unlock special skills like extreme speed by recognising its specific Vision Markers, or start a war by unleashing weapons like dizziness against competitors to gain an edge and win the race in style.