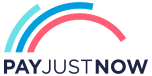 Pay over 3 EQUAL zero-interest instalments of R199.67 with PayJustNow.
Find out how...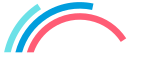 PayJustNow is a simple, easy-to-use payment system.
Here's how it works:
PayJustNow allows you to pay for your purchase over 3 equal, zero interest instalments. You'll pay one instalment at the time of purchase, the next at the beginning of the following month and the last one a month thereafter.
#zerointerest

Step 1:
Browse your favourite online stores and proceed to check-out.

Step 2:
Choose PayJustNow as your payment method.
Step 3:
Create your account as easily as if your eyes were shut (though we'd recommend you keep them open).

Step 4:
Complete your purchase and whoop for joy!
A valid RSA ID document
To be over 18 years old
An email address
A SA Bank issued debit or credit card
FREE SHIPPING ORDERS OVER R1999
PGYTECH Pad Holder for DJI Mini 2/Mavic 2/Air/Air 2/Pro & Spark Controllers (Standard)
Key Features:
-Portable Folding Stand Design
-Supports Devices with 7 to 10″ Screens
-EVA Foam Protects Your Mobile Device
-CNC Aluminum Support Arm
-Swift Release Ball Joint Device Holder
-360° Orientation
-Spring-Loaded Device Clamps
-Works with Select Mavic Controllers
This standard PGYTECH Pad Holder features a folding design that makes it possible for you to take it almost anywhere and everywhere you desire to be! The pad holder mounts on Mini 2, Mavic 2, Mavic Air, Mavic Air 2, Mavic Pro, and Spark controllers. It functions well with mobile devices with screens from 7 to 10", and has an EVA foam lining to secure and guard your device. The CNC-machined support arm has not only been anodized for corrosion and wear protection, it also gives you a stunning stylish look.
The platform features a ball socket with exterior threads. It slips onto the support arm's connecting ball, and a threaded ring tightens it in situ. This arrangement makes it possible for you to swiftly set up or break down the Pad Holder. The ball joint socket system allows you to tilt the holder to help avoid glare, also allowing a 360° orientation of your tablet. The spring-loaded device clamps are lined with EVA foam, which holds your device swiftly while guarding the finish from scratches. This holder can be used as a freestanding desktop stand or mount on select Mavic controllers for a big-screen view while flying your drone.
-Mounts on Mini 2, Mavic 2, Mavic Air, Mavic Air 2, Mavic Pro, and Spark controllers
-The 360° free rotation allows you to orient your mobile device so the screen suits your needs or comfort
-The spring-loaded clamps hold your tablet securely
-Can be used as freestanding table stand
Compatible Devices
Including, but not limited to:
iPad mini, iPad
Samsung Tab A/4/S/E
Huawei M/Honor
Xiaomi 2
What to expect in the box:
-PGYTECH Pad Holder for DJI Mini 2/Mavic 2/Air/Air 2/Pro & Spark Controllers (Standard)
-Limited Lifetime Warranty