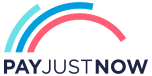 Pay over 3 EQUAL zero-interest instalments of R266.34 with PayJustNow.
Find out how...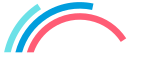 PayJustNow is a simple, easy-to-use payment system.
Here's how it works:
PayJustNow allows you to pay for your purchase over 3 equal, zero interest instalments. You'll pay one instalment at the time of purchase, the next at the beginning of the following month and the last one a month thereafter.
#zerointerest

Step 1:
Browse your favourite online stores and proceed to check-out.

Step 2:
Choose PayJustNow as your payment method.
Step 3:
Create your account as easily as if your eyes were shut (though we'd recommend you keep them open).

Step 4:
Complete your purchase and whoop for joy!
A valid RSA ID document
To be over 18 years old
An email address
A SA Bank issued debit or credit card
FREE SHIPPING ORDERS OVER R1999
PGYTECH Landing Gear Extensions & LED Light Set for Mavic Air 2/Air 2s
Key Features:
-For DJI Mavic Air 2
-Take off & Land on Rugged Terrain
-Help Avert Damage to Your Drone
-Four LED Intensity Settings
-LED Lights Can Tilt up or Down
-Snap-On Design & Anti-Release Buckle
-Composed Out Of Aircraft-Grade Aluminum
-Wear & Scratch Resistant
-Lightweight, Only Adds 1.9 oz
-Silicone Shock-Absorbing Foot Pads
Provide radiance to your landing zone and guard your drone from vandalization with this Landing Gear Extensions & LED Light Set for Mavic Air 2 from PGYTECH. To make the Mavic more appropriate with rugged terrain, these extensions increase the height of your drone by 1.4". The extra elevation allows it to clear rocks and debris that would otherwise avert a takeoff or landing. It also helps remove damage to the gimbal and drone.
They are engineered to easily and simply snap onto the Mavic Air 2, and an anti-release buckle and TPU soft rubber material collaborate to avert them from slipping off. The rear extensions feature clamps that hold two LED lights, which provides radiance to the drone's surroundings. Each extension is composed out aircraft-grade aluminum that's wear and scratch resistant. The lightweight metal and LED lights only add 1.9 oz of weight, and silicone shock-absorbing foot pads help provide trouble-free landings.
LED Light Adjustment:
When attached to the landing gear extensions, the LED lights can be tilted up or down as required, moving up by 50° or down by 30°. They are fueled by two AAA batteries (not included) and have four intensity settings: high, medium, low, and pulsating.
What to expect in the box:
-PGYTECH Landing Gear Extensions & LED Light Set for Mavic Air 2
-2 x Front Landing Gear Extension
-2 x Rear Landing Gear Extension
-2 x LED Landing Gear Light
-Limited Lifetime Warranty