Shop Now & Pay later In 3 Easy Instalments
Order Online & Safely Collect In Store
The filter has a hard coating that protects the lens and sensors by preventing UV light from entering the camera. It blocks out blue light which prevents images from looking bluish or whitish when shooting in open spaces like at sea or in large fields. High transmittance doesn't affect image sharpness.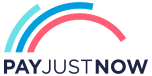 Pay over 3 EQUAL zero-interest instalments of R566.34 with PayJustNow.
Find out how...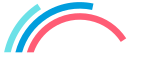 PayJustNow is a simple, easy-to-use payment system.
Here's how it works:
PayJustNow allows you to pay for your purchase over 3 equal, zero interest instalments. You'll pay one instalment at the time of purchase, the next at the beginning of the following month and the last one a month thereafter.
#zerointerest

Step 1:
Browse your favourite online stores and proceed to check-out.

Step 2:
Choose PayJustNow as your payment method.
Step 3:
Create your account as easily as if your eyes were shut (though we'd recommend you keep them open).

Step 4:
Complete your purchase and whoop for joy!
A valid RSA ID document
To be over 18 years old
An email address
A SA Bank issued debit or credit card
Add ADK Repair & Maintenance Plan
Take every flight with confidence knowing your drone has crash protection and is kept in optimum flying condition
Get Your Drone Flying License
Wheather you are flying as a hobbyist or commercially, let our experienced drone flying instructors help you take your drone to the sky's with ease.
PGYTECH DJI Avata Filter ND Set (PROFESSIONAL)
Or split into 4x
interest-free
payments
Learn more



No interest, no fees,
4x instalments over 6 weeks
How it works
Payflex lets you get what you need now, but pay for it over four interest-free instalments. You pay 25% upfront, then three payments of 25% over the following six weeks.
Shop Online
and fill your cart
Choose Payflex at checkout
Get approved and
pay 25% today
with your debit
or credit card
Pay the remainder
over 6-weeks.
No interest.
No fees.
Free Delivery Nationwide On Orders Over R1999
Product Description
Introducing the PGYTECH Pro ND Filter Set – Your Ultimate DJI Avata Companion for Visual Mastery.
Elevate your drone cinematography with the PGYTECH Pro ND Filter Set, a curated collection of four ND filters meticulously crafted for your DJI Avata. These filters are engineered to regulate incoming light, allowing you to finely control your camera's exposure with varying f-stop adjustments. With the ND8, ND16, ND32, and ND64 filters, you can confidently experiment with shutter speeds, achieving captivating effects while maintaining optimal exposure levels.
Constructed from premium multicoated optical glass, these filters serve a dual purpose. They shield your lens from potential harm, guarding against scratches, water droplets, and smudges. Additionally, they preserve the authenticity of colors in your footage, ensuring your visuals remain vivid and true to life.
Designed for minimal weight and maximum impact, the PGYTECH Pro ND Filter Set preserves your drone's performance capacity. Choose the ND filter that suits the lighting conditions:
– ND8 Filter: Reduces light by 3 f-stops, ideal for overcast daylight settings.
– ND16 Filter: Reduces light by 4 f-stops, perfect for partially cloudy daylight scenarios.
– ND32 Filter: Decreases light by 5 f-stops, tailor-made for sunny daylight environments.
– ND64 Filter: Minimizes light by 6 f-stops, optimal for the sunniest of days.
Unlock a world of cinematic possibilities. Elevate your drone photography and videography with the PGYTECH Pro ND Filter Set – where precision meets artistry in every frame.
Register to receive an email when stock arrives.
PGYTECH DJI Avata Filter ND Set (PROFESSIONAL) Product Inquiry
Drone Licencing Training Inquiry
Repair/Maintenance Care Plan
Same Day Delivery
Order before 9:00am and receive your parcel before 17:00 (JHB & PTA)
*If you order on Friday after 09:00am your parcel will be collected and delivered on Monday
Local Overnight (JHB & PTA)
Order before 13:00 and receive your parcel the next day 
*If you order on Friday your parcel will be collected on Monday and delivered on Tuesday.
Nationwide Deliveries
Order before 13:00. Turnaround delivery time 1-3 days
*No delivery services available on weekends. Parcels are collected on Mondays.
Collect Safely Instore
Pre order and collect safely from our store, and get to meet our aweseome drone team