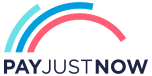 Pay over 3 EQUAL zero-interest instalments of R16,866.67 with PayJustNow.
Find out how...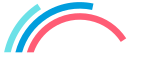 PayJustNow is a simple, easy-to-use payment system.
Here's how it works:
PayJustNow allows you to pay for your purchase over 3 equal, zero interest instalments. You'll pay one instalment at the time of purchase, the next at the beginning of the following month and the last one a month thereafter.
#zerointerest

Step 1:
Browse your favourite online stores and proceed to check-out.

Step 2:
Choose PayJustNow as your payment method.
Step 3:
Create your account as easily as if your eyes were shut (though we'd recommend you keep them open).

Step 4:
Complete your purchase and whoop for joy!
A valid RSA ID document
To be over 18 years old
An email address
A SA Bank issued debit or credit card
Parrot SEQUOIA+ multispectral sensor
Parrot SEQUOIA+ multispectral sensor
In the box:
Parrot Sequoia+ Multispectral Sensor
Micro-USB Type-A to Micro-USB Type-B Cable (Sensor Connection)
Micro-USB Type-B Cable (Sensor/Drone Connection)
3 x Sunshine Sensor Mounts
Key Features:
Designed for Agriculture Data Collection
Works on Multi-Rotor & Fixed Wing Craft
Multispectral & Sunshine Sensors
Record Crop Light Reflection in 4 Bands
Record accurate crop analysis with your favourite drone and the Parrot Sequoia+ Multispectral Sensor. The sensor is compatible with nearly any drone, whether it be multi-rotor or fixed-wing. Its self-contained technology features a multispectral sensor, a sunshine sensor, and GPS. The combination can record crop data, altitude and flight speed.
When oriented towards your crops, the multispectral sensor is designed to capture the light that's reflected in four different bands: green, red, and two infrared bands that are invisible to the naked eye. When oriented towards the sun, the sunshine sensor can record the light intensity in the same four bands.
When coupled with (optional) Pix4D software and its radiometric processing pipeline, you can get consistent data evaluation without any need for a radiometric calibration target. The Sequoia+ is also compatible with software from AIRINOV Technology, MicaSense ATLAS, and SenseFly.
Capture the invisible, monitor your crops
Optimize your agricultural yield and control production costs better
Identifies the needs of your plants
Provides information so you can take action at the micro-plot level
Sequoia solution features two sensors: multispectral and sunshine
The multispectral sensor captures light plants reflect in four separate parts: red and green lights and two infrared bands invisible to the human eye
Sunshine sensor records the intensity of light from the sun
The multispectral sensor incorporates GPS to increase the accuracy of data collected
Made for all drones, both multi-rotor and flying wing
WiFi and USB make data accessible on computer, smartphone or tablet
Customizable and complete solution, easy to use and integrate
RGB Camera
Resolution: 16 Mpx, 4608×3456 pixels
HFOV: 63.9°
VFOV: 50.1°
DFOV: 73.5°
4 Global Shutter Single-Band Cameras
Resolution: 1.2 Mpx, 1280×960 pixels
HFOV: 70.6°
VFOV: 52.6°
DFOV: 89.6°
4 Separate Bands
Green (550nm BP 40nm)
Red (660nm BP 40nm)
Red Edge (735nm BP 10nm)
Near-infrared (790nm BP 40nm)
General
Dimensions: 59x41x 28mm (2.3×1.6×1.1in)
Weight: 72 g (2.5 oz)
Photo mode: Up to 1 fps
Internal storage: 64 GB built-in storage
Power: 5 W (~12 W peak)
Sunshine Sensor
Dimensions: 47×39.6×18.5mm (1.8×1.5×0.7in)
Weight: 35 g (1.2 oz)
Power: 1 W