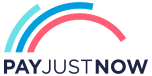 Pay over 3 EQUAL zero-interest instalments of R31,216.67 with PayJustNow.
Find out how...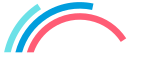 PayJustNow is a simple, easy-to-use payment system.
Here's how it works:
PayJustNow allows you to pay for your purchase over 3 equal, zero interest instalments. You'll pay one instalment at the time of purchase, the next at the beginning of the following month and the last one a month thereafter.
#zerointerest

Step 1:
Browse your favourite online stores and proceed to check-out.

Step 2:
Choose PayJustNow as your payment method.
Step 3:
Create your account as easily as if your eyes were shut (though we'd recommend you keep them open).

Step 4:
Complete your purchase and whoop for joy!
A valid RSA ID document
To be over 18 years old
An email address
A SA Bank issued debit or credit card
In the Box:
1x Disco-Pro Drone
1x Skycontroller 2
1x Backpack
1x Sequoia
3x Batteries
2x Chargers1x Year subscription to AIRINOV First+ agricultural cloud mapping
Short Description:
Easy to pilot, reliable and safe; 14MP camera and powerful enough to cover 80ha at 120m flight altitude in a single flight.
Skycontroller 2 for optimized and secure Wi-Fi connection and live video streaming.
Pix4Dcapture app quickly creates optimized automatic flight plans to map crops.
Parrot Sequoia captures crop data with multi-spectral and sunshine sensors.
Parrot Disco-Pro AG Drone
The Parrot Disco-Pro AG Drone is a multi-purpose drone solution for precision agriculture that helps farmers improve their crops. It easily and clearly analyses plant vitality by measuring the amount of light absorbed and reflected. It also features Parrot Sequoia that captures crop data with multi-spectral and sunshine sensors.
Features
---
Easy to pilot,  very reliable and safe; 14MP camera
Powerful enough to cover 80ha at 120m flight altitude in one single flight
Skycontroller 2 for optimized and secure Wi-Fi connection and live video streaming
Pix4Dcapture app quickly creates optimized automatic flight plans to map crops
Parrot Sequoia captures crop data with multi-spectral and sunshine sensors
Analyses plant vitality by measuring the amount of light absorbed and reflected
AIRINOV First+ is a powerful and easy to use agricultural cloud mapping platform
Processes the captured crop data into actionable insights in a report
The analysis includes NDVI maps, simple zoning maps and detailed zoning maps
Specifications
---
Operation
Area Coverage: 80ha (200ac) in a single flight at 120m flight altitude (400ft)
Range: Up to 2km with Parrot Skycontroller 2, in an unobstructed area free of interferences
Ground resolution: 14.8cm/px (5.5in/px) at 120m (400ft) flight altitude
Automatic flight plan: powered by Pix4Dcapture mobile app
General
Weight: 780gr | 28oz without Parrot Sequoia
Take Off Weight: 940g / 33oz with Parrot Sequoia & mount
Size: 1150x580x120mm (45x22x5in)
Wingspan: 1150 mm (45 in)
Camera
Photo: 14Mpx wide angle camera
Video: 1080p Full HD
Video streaming: 360p / 720p
Internal Memory: 32GB