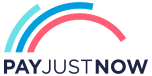 Pay over 3 EQUAL zero-interest instalments of R35,053.34 with PayJustNow.
Find out how...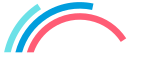 PayJustNow is a simple, easy-to-use payment system.
Here's how it works:
PayJustNow allows you to pay for your purchase over 3 equal, zero interest instalments. You'll pay one instalment at the time of purchase, the next at the beginning of the following month and the last one a month thereafter.
#zerointerest

Step 1:
Browse your favourite online stores and proceed to check-out.

Step 2:
Choose PayJustNow as your payment method.
Step 3:
Create your account as easily as if your eyes were shut (though we'd recommend you keep them open).

Step 4:
Complete your purchase and whoop for joy!
A valid RSA ID document
To be over 18 years old
An email address
A SA Bank issued debit or credit card
In the box:
1 Parrot Bluegrass drone
1 Parrot Sequoia multispectral sensor
3 Batteries in total (3 x 25 minutes flight time)
1 Battery charger
1 Backpack
1 Parrot Skycontroller 2
1 Controller charger
1 Radiometric Calibration Target
4 additional propeller blades
1 USB-A cable
PARROT BLUEGRASS
Parrot Bluegrass is a multipurpose quadcopter designed for agriculture that helps farmers improve their ROI, using its 2 embedded cameras; video camera and Parrot Sequoia multispectral sensor. With its Full HD front camera, this solution includes visual monitoring of land, herd and infrastructure. It also provides a quick and easy analysis of the health of crops, thanks to the user-friendly processing software, AIRINOV FIRST+. Parrot Bluegrass is easy to transport due to its removable propellers and is easy to: set up, fly, process data and repair
FIND OUT MORE ABOUT THE HEALTH OF YOUR CROPS
Parrot Bluegrass is equipped with the multispectral sensor, Parrot Sequoia. This small, light, multispectral camera captures 4 spectral bands in visible light and non-visible infrared light to analyze the health status of the crop. Parrot Sequoia has a 16 MP RGB camera and an internal memory capacity of 64GB.
Parrot Sequoia also comes with a sunshine sensor that not only records the current lighting conditions, but also the GPS location and inertial data. Parrot Sequoia's data can be used with processing software, such as Pix4Dag or AIRINOV FIRST+ cloud platform, to generate an index map of the field to monitor crop that needs scouting and optimized treatment.
MULTIPURPOSE DRONE FOR YOUR FARM
Designed to be easy to use and pilot, Parrot Bluegrass combines an aerodynamic design, advanced autopilot, powerful engines with a high capacity battery.
The drone can execute flights very precisely thanks to Parrot Skycontroller 2 in a range of 2km (1.2 miles). Parrot Bluegrass transmits videos taken by its front camera to the controller, enabling the farmer to inspect his farm, monitor his herds and get an overview of his land.
AUTOMATIC CROP MAPPING OF EACH PLOT THANKS TO PIX4DCAPTURE
Pix4Dcapture is a simple app that allows you to plan automatic flights above your land.
The interface enables you to accurately define the area you want to fly over and at what altitude, giving you the chance to closely follow the status of your flight.
Parrot Bluegrass can cover up to 30 hectares at 70 m / 230 ft. flight altitude.
Pix4Dcapture: Flight planning mobile app
Mobile flight planning app for optimal mapping data from your consumer drone
A free companion of Pix4D software, Pix4Dcapture allows you to select a flight plan and capture image data, ready to create georeferenced maps and models in Pix4D desktop software.
Available for Android and iOS
With AIRINOV, experience a fast and easy service
With AIRINOV, experience a fast and easy service
AIRINOV is an agricultural services company made up of agronomy experts, whose aim is to help farmers monitor their fields and researchers their trial platforms. Thanks to its 6 years' experience only focusing on agriculture, AIRINOV knows expectations and delivers best-in-class products. More than 15,000 farmers already use this service worldwide.
AIRINOV First + is the powerful and easy to use agricultural cloud mapping platform that processes the captured crop data into actionable insights. In 3 simple steps: create your account, upload your photos to the cloud and generate your actionable AIRINOV report.
The AIRINOV report gives you insights on your crops by processing up to 150ha / 370 acres per week and includes:
-        NDVI maps: the easiest way to measure intra-field variability
-        Simple zoning map for quick analysis
-        Detailed zoning map to help do Variable Rate Application.