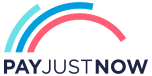 Pay over 3 EQUAL zero-interest instalments of R14,331.67 with PayJustNow.
Find out how...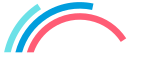 PayJustNow is a simple, easy-to-use payment system.
Here's how it works:
PayJustNow allows you to pay for your purchase over 3 equal, zero interest instalments. You'll pay one instalment at the time of purchase, the next at the beginning of the following month and the last one a month thereafter.
#zerointerest

Step 1:
Browse your favourite online stores and proceed to check-out.

Step 2:
Choose PayJustNow as your payment method.
Step 3:
Create your account as easily as if your eyes were shut (though we'd recommend you keep them open).

Step 4:
Complete your purchase and whoop for joy!
A valid RSA ID document
To be over 18 years old
An email address
A SA Bank issued debit or credit card
In the pack:
1 ANAFI Thermal drone
1 Parrot Skycontroller 3
3 smart batteries
1 carry case
1 multi-port USB charger
1 tablet holder
8 spare propeller blades
1 16 GB microSD card
4 USB-A/USB-C cables
Parrot Anafi Thermal
The ultra-compact and lightweight thermal drone solution dedicated to all professionals.
ANAFI Thermal is a thermal imaging drone is easy to use, lightweight and powerful. The drone's unique imaging capabilities enable you to take immediate action or analyze recorded photos and videos in unprecedented detail.
ANAFI Thermal is designed to profoundly revolutionise the way many industries and trades operate, offering professionals a complete solution that adapts perfectly to their requirements and needs.
ANAFI Thermal:
• Weighs only 315g and has a unique foldable design meaning you always have it to hand
• 2 cameras: Thermal FLIR® and 4K HDR with 21MP Sony sensor. Stabilised on 3 axes, they tilt at +/-90° to observe right underneath structures
• A powerful and reliable drone that offers up to 78 min of cumulative flight (3 batteries)
• Easy to use thanks to the FreeFlight 6 app, giving you control of all the flight parameters
TECHNICAL SPECIFICATIONS
ANAFI THERMAL DRONE
Weight: 315 g
Maximum transmission distance: 4km with the Parrot Skycontroller 3
Maximum flight time: 26min
Maximum horizontal speed: 34mph
Maximum vertical speed: 4m/s
Maximum wind resistance: 31mph
Maximum working altitude: 4,500m above sea level
Operating temperature: from -10°C to 40°C
DIMENSIONS :
Folded: 218x69x64mm
Unfolded: 241x315x64mm
SENSORS :
GNSS: GPS + GLONASS
Barometer and magnetometer
Vertical camera and ultrasound sensor
2×6-axis IMU
2×3-axes accelerometer
2×3-axes gyroscope
IMAGING SYSTEM
Sensor: CMOS 1/2.4″, 21MP
Video format: MP4 (H264)
HDR: 4K UHD, 2.7K et 1080p videos, JPEG photos
Photo formats: JPEG, DNG(RAW)
Photo modes: single, burst, bracketing, timer and panorama
Shutter speed: from 1 to 1/10000s
ISO: from 100 to 3200
EV compensation: [-3, +3]
Maximum video sampling rate: 100Mbps
LD-ASPH LENS :
f/2.4 aperture
Depth of focus: 26mm (35mm equivalent)
Depth of field: 1.5m to infinity
DIGITAL ZOOM :
Lossless: up to x2.8 (FHD), up to x1.9 (2.7K), up to x1.4 (4K UHD)
Standard: up to x3 (all resolutions)
PHOTO RESOLUTION :
Wide angle: 21MP (5344×4016) / 4:3 / 84° HFOV
Rectilinear: 12MP (4000×3000) / 4:3 / 75.5° HFOV
VIDEO RESOLUTION :
4K Cinema (4096×2160 24fps)
4K UHD (3840×2160 24/25/30fps)
FHD (1920×1080 24/25/30/48/50/60fps)
HD (1280×720 48/50/60fps)
HFOV video: 69°
THERMAL-IMAGING CAMERA :
Sensor: FLIR LEPTON 3.5 microbolometer (radiometric)
Sensor resolution: 160×120
HFOV: 57°
Pixel pitch: 12µm
Spectral band: 8-14µm
Thermal sensitivity: <50mK (0.050°C)
Photo format: JPEG
Photo resolution: 3264×2448 (4/3)
Photo modes: Single / Time-lapse / GPS Lapse
Video format: MP4 (H264)
Video recording resolution: 1440×1080, 9fps
Precision: ±5% max.(High-gain) or ±10% max.(Low-gain)
Scene Dynamic Range: -10° to +140°C (High-gain) or -10° to +400°C (Low-gain)
Video: MP4
PARROT SKYCONTROLLER 3
Folded size: 94x152x72mm
Unfolded size: 153x152x116mm
Weight: 386g
Transmission system: Wi-Fi 802.11a/b/g/n
Operating frequency: 2.4 – 5.8 GHz
Max. transmission distance. : 4km
Resolution of the video return: HD 720p
Battery capacity: 2500 mAh 3.6V
Battery life: 2h30 (Android) / 5h30 (iOS)
Compatible mobile devices: Screen size up to 10″
USB CONNECTION