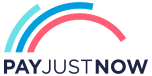 Pay over 3 EQUAL zero-interest instalments of R5,665.00 with PayJustNow.
Find out how...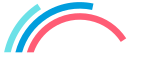 PayJustNow is a simple, easy-to-use payment system.
Here's how it works:
PayJustNow allows you to pay for your purchase over 3 equal, zero interest instalments. You'll pay one instalment at the time of purchase, the next at the beginning of the following month and the last one a month thereafter.
#zerointerest

Step 1:
Browse your favourite online stores and proceed to check-out.

Step 2:
Choose PayJustNow as your payment method.
Step 3:
Create your account as easily as if your eyes were shut (though we'd recommend you keep them open).

Step 4:
Complete your purchase and whoop for joy!
A valid RSA ID document
To be over 18 years old
An email address
A SA Bank issued debit or credit card
Parrot ANAFI FPV (drone+skycontroller+CPG 3+case+ 1 battery)
Parrot ANAFI FPV (drone+skycontroller+CPG 3+case+ 1 battery)
In the box:
1 ANAFI FPV drone
1 Parrot Skycontroller 3
1 Parrot Cockpitglasses 3
1 smart battery
1 backpack
8 spare propeller blades
1 mounting tool
1 16 GB microSD card
1 USB-A/USB-C cable
ANAFI FPV
Description and Features:
ANAFI FPV is designed for explorers but also for dreamers. The camera experience is a new paradigm for aerial photographers and videographers, which provides a unique "cocoon" for immersive photography and in-depth image controls. The full array of ANAFI's manual camera settings are available in FPV mode – full sensations guaranteed.
Photographers can enjoy total immersion in the on-screen image, exploring new techniques for shot composition – then seamlessly toggle into deep image controls to fine-tune photos and videos.  The manual settings such as shutter speed, ISO, white balance, and exposure compensation – and advanced features such as an image histogram and "zebra" exposure assistance overlay, are customizable and easily displayed by opening the settings using the button on the Cockpit glasses.
IMMERSION AT THE SERVICE OF EXPLORATION: TWO NEW FLIGHT PRESETS.
Two new flight presets join ANAFI's exciting menu of options, designed to help pilots of every level capture stunning videos with ease. Available in FreeFlight 6.6, the new additions allow ANAFI FPV pilots to expand their creativity at the tap of a touchscreen.
Cinematic preset
With the Cinematic preset, you can capture smooth and dramatic footage that looks like you're behind the controls of a glider. The horizontal axis of the 4K HDR camera is locked to the tilt of the drone, and footage shows every majestic bank and turns in your flight.
Racing preset
While the Cinematic preset is built for stable and fluid motion, the Racing preset will get your adrenaline pumping! The horizontal axis is also locked to the tilt of your drone, but this preset is built for speed instead of smoothness: Your videos will have a more aggressive look as ANAFI bobs and weaves through the air at high speed.
In Arcade Mode, flying is as simple as pointing the camera in the right direction. The Skycontroller 3's left joystick controls the camera, which allows you to view in any direction, while the right joystick controls the movement of the drone. By holding forward on the right joystick, the drone will travel in the direction the camera is pointed in.
Experience in a new way your flights with Anafi FPV:
 Live video from ANAFI's 180-degree camera produces thrilling immersion in the Cockpit glasses
Unique FPV modes for aerial photographers combine total immersion with unprecedented control
New flight presets and modes deliver jaw-dropping visuals, creative freedom, and non-stop fun