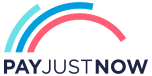 Pay over 3 EQUAL zero-interest instalments of R4,998.34 with PayJustNow.
Find out how...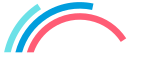 PayJustNow is a simple, easy-to-use payment system.
Here's how it works:
PayJustNow allows you to pay for your purchase over 3 equal, zero interest instalments. You'll pay one instalment at the time of purchase, the next at the beginning of the following month and the last one a month thereafter.
#zerointerest

Step 1:
Browse your favourite online stores and proceed to check-out.

Step 2:
Choose PayJustNow as your payment method.
Step 3:
Create your account as easily as if your eyes were shut (though we'd recommend you keep them open).

Step 4:
Complete your purchase and whoop for joy!
A valid RSA ID document
To be over 18 years old
An email address
A SA Bank issued debit or credit card
Parrot Anafi (Drone + Skycontroller 3 + Case + 1 Battery)
Parrot Anafi (Drone + Skycontroller 3 + Case + 1 Battery)
4K HDR videos and 21MP photos
Unique 180 Degree vertical tilt gimbal, ideal for low-angle shots
USB-C smart battery for a 25 minute flight time
An ultra-compact and lightweight carbon frame, drone unfolds in less than 3 seconds
Comes complete with a foldable controller, Parrot Skycontroller 3
Key Features
The Flying 4K Camera you can take everywhere with you.
It is the ideal go-to solution to film stunning high-quality videos and take outstanding photos, capturing the best moments of your everyday life.
ANAFI is the first drone to feature a 180 Degree tilt gimbal, capturing unprecedented shots from unique angles, up to 2.8X lossless zoom to visualise details clearly and 3-axis hybrid image stabilisation to shoot ultra-stable videos and photos.
Enjoy Safe Flights
Geofence lets you define your own virtual perimeter stopping ANAFI from flying out of a designated area.
Plus, the Smart RTH (Return to Home) feature means that if the drone ever loses connection or if the battery life is low, it will automatically come back to its starting point.
With Find My Drone, should you lose sight of your drone, you can easily make it beep at the tap of a button or find it on the map to locate and retrieve it.
Experience FreeFlight 6 App
Get ready to fly ANAFI using FreeFlight 6, the new intuitive piloting app. With only a tap of your finger, make automatic drone videos using state-of-the-art A.I. Film and photograph your most memorable moments.
The new interface of FreeFlight 6 app promotes ease of use, offering a variety of flight solutions, adaptable to your level of expertise. The homepage along with the piloting interface were ergonomically thought out so that each user can easily access ANAFI's many features.
Speed It Up Or Slow It Down, You Decide
ANAFI's outstanding Hyperlapse and Slow-Motion video modes are innovative features that require no editing.
The Slow-Motion mode records automatically, instantly adding a slow-motion result, ideal for all your sport or action-based videos. The Hyperlapse mode immediately accelerates your videos so you can capture a sunset, a sunrise or even passing clouds.
By Your Side Thanks To Its Cutting Edge A.I.
ANAFI's outstanding A.I. and visual tracking system includes advanced features:
The cameraman is an automatic framing assistant for all your aerial videos. All you have to do is control the movement of your ANAFI drone whilst the subject is automatically framed.
Follow Me* films you on the go without anyone piloting the drone directly. In complete autonomy, ANAFI follows you and moves at your pace both horizontally and vertically.