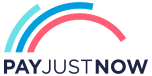 Pay over 3 EQUAL zero-interest instalments of R799.67 with PayJustNow.
Find out how...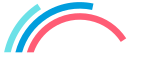 PayJustNow is a simple, easy-to-use payment system.
Here's how it works:
PayJustNow allows you to pay for your purchase over 3 equal, zero interest instalments. You'll pay one instalment at the time of purchase, the next at the beginning of the following month and the last one a month thereafter.
#zerointerest

Step 1:
Browse your favourite online stores and proceed to check-out.

Step 2:
Choose PayJustNow as your payment method.
Step 3:
Create your account as easily as if your eyes were shut (though we'd recommend you keep them open).

Step 4:
Complete your purchase and whoop for joy!
A valid RSA ID document
To be over 18 years old
An email address
A SA Bank issued debit or credit card
FREE SHIPPING ORDERS OVER R1999
FEATURES:
DJI Osmo Mobile 3 gimbal
Power cable
Storage pouch
Wrist strap
Anti-slip pads
**Mobile phone not included.
DJI Osmo Mobile 3
Create expert cinematic videos with your DJI Osmo Mobile 3 everywhere you go - using your iPhone! With the 3-axis gimbal on the DJI Osmo Mobile 3. You can shoot stabilised hand-held footage, edit and then share with the DJI Mimo app. Use Story Mode for easy, professional editing. Lightweight, foldable, portable and ultra-responsive design. Simply snap in your iPhone and you're good to go. A great portable gimbal that can be carried on the move.
Battery Type
18650 Li-ion
Battery Capacity
2450 mAh
Operating Time
15 hrs * Under ideal conditions with the gimbal fully balanced.
Charging Time
2.5 hrs * Measured with a 10W charger.
SPCIFICATIONS:
Height: 28.5 cm
Width: 12.5 cm
Depth: 10.3 cm
Weight: 405 g
BUTTONS AND CONNECTORS:
Power/Mode Button
Joystick
Shutter/Record Button *burst capture (available on iOS only).
Zoom Slider