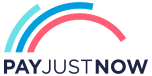 Pay over 3 EQUAL zero-interest instalments of R1,333.00 with PayJustNow.
Find out how...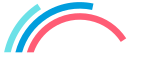 PayJustNow is a simple, easy-to-use payment system.
Here's how it works:
PayJustNow allows you to pay for your purchase over 3 equal, zero interest instalments. You'll pay one instalment at the time of purchase, the next at the beginning of the following month and the last one a month thereafter.
#zerointerest

Step 1:
Browse your favourite online stores and proceed to check-out.

Step 2:
Choose PayJustNow as your payment method.
Step 3:
Create your account as easily as if your eyes were shut (though we'd recommend you keep them open).

Step 4:
Complete your purchase and whoop for joy!
A valid RSA ID document
To be over 18 years old
An email address
A SA Bank issued debit or credit card
FREE SHIPPING ORDERS OVER R1999
Mavic Pro Remote Controller
Use an extra controller to fly, shoot, teach, and more.
Overview
Use the Remote Controller to control the aircraft and the gimbal wirelessly. Linking is required when using the Remote Controller for the first time. An onboard LCD screen keeps you updated on aircraft data. Mount your mobile device in the adjustable handles. Both Master and Slave remote controllers can control the aircraft and gimbal, but the master remote controller has priority. A more experienced pilot can use the Master remote controller to override a less experienced pilot for better safety. Dual Remote Controller Mode makes it fun and easy to fly the Mavic and film aerial footage collaboratively.
Highlights
Use an extra controller to fly, shoot, teach, and more
In the Box
Mavic - Remote Controller ×1
Specifications
Operating Frequency: 2.4 GHz to 2.483 GHz
Max Transmission Distance: FCC Compliant: 4.3 mi (7 km); CE Compliant: 2.5 mi (4 km) (Unobstructed, free of interference)
Operating Temperature Range: 32° to 104° F ( 0° to 40° C )
Battery: 2970mAh
Transmitter Power (EIRP): FCC: ≤26 dBm; CE: ≤20 dBm
Operating Current/Voltage: 950mA @ 3.7V
Supported Mobile Device Size: Thickness Supported: 6.5-8.5mm; Max length: 160mm 
Supported USB port types: Lightning, Micro USB (Type-B),USB (Type-C)
Compatibility