Shop Now & Pay later In 3 Easy Instalments
Order Online & Safely Collect In Store
Key Features
1.Fits all Phantom 3's & 4's.
2.Designed not to interfere with your drones VPS sensors. All remain ON, unobstructed and active, no need to
move it to the back legs to clear the sensors.
3.Mounts in seconds to your drone with no tools required, no removal of the LEDs lens.
4.Clear from the drone camera including the large P4Pro & Adv camera.
5.Over 10kg release ability – A Phantom can lift 1.4kg Max, 800g Max recommended bait, more possible but not
recommended.
6.Selectable electronic or mechanical release – for the guys that fly amongst the gulls, adding protection
against reel jams with emergency bail.
7.Is fully autonomous and self-sufficient with its own rechargeable battery, charged from an internal charger
powered by USB charge lead in under 30min. A single charge can do over 100 drops, Over 2-week stand by if
left on (warning this could damage the battery).
8.No need to modify your drone in any manner nor do you need to open it.
9.Central loading the same as all other Gannets – balancing the load on all 4 motors, this is fundamental to
all drones. See WARNING section below for more details.
10.All electronics are kept away from the light-bridge antennas and compasses that are located in all 4 the
drones legs. Thus ensuring interference-free operation of your drone even at long distances.
11.Is activated by the front LED lights of your drone which can easily be turned on and off using your C1 or
C2 buttons on your drone's remote * . Alternatively, you can set your drone's camera that when you start
recording that it automatically switches the lights off, stop the record and the lights are back on.
12.Fastest one handloading of all releases, even while the drone is hovering. With no need for metal/plastic
rings on the Drop-Loop. Designed for 0,3mm to 1,4 mm nylon Drop-Loops of either nylon or even metal.
13.Instant activation from the C1 or C2 button on the drone remote, – full distance range of the drone.
14.All 4 flight LED lights remain fully functional and visible (No LED is blocked off), Gannet X Sport can be
used in Light or Dark mode (user selectable).
15.The best Gannet to date thanks to the patent-pending electro-mechanical release mechanism. Weighing in at
only 60g. Weight saved on the release is safety gained for the flight reducing drone power consumption.
16.Because of it's high accuracy, (±5% @ 800g setting) the release setting can be made higher than any other
release, closer to the drone limit, resulting in more hookups and less missed fish throwing the bait/lure as
the hook was not set on the initial strike, this when trawling lures or bait direct to fish. Same goes for
reducing stress on the drone when dropping normal baits no need to set it too high, saving your drone in the
long run.
17.The Mechanical release is activated whenever the pull force on the release line, the Drop-Loop, exceeds
the user setting, so if set to release at 1kg you can comfortably fly 600-700g loads all day long, the
trailing line, wind on it and the bait, is typically less than 200g in most conditions, so if you manually
stop the spool whilst still flying forward the drone easily exceeds the additionally needed 100g – 200g
releasing the load.
18.Instant release should the reel or line snag to above the settings threshold, same as it would if a bird
was to hit the line.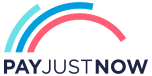 Pay over 3 EQUAL zero-interest instalments of R1,000.00 with PayJustNow.
Find out how...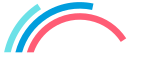 PayJustNow is a simple, easy-to-use payment system.
Here's how it works:
PayJustNow allows you to pay for your purchase over 3 equal, zero interest instalments. You'll pay one instalment at the time of purchase, the next at the beginning of the following month and the last one a month thereafter.
#zerointerest

Step 1:
Browse your favourite online stores and proceed to check-out.

Step 2:
Choose PayJustNow as your payment method.
Step 3:
Create your account as easily as if your eyes were shut (though we'd recommend you keep them open).

Step 4:
Complete your purchase and whoop for joy!
A valid RSA ID document
To be over 18 years old
An email address
A SA Bank issued debit or credit card
Add ADK Repair & Maintenance Plan
Take every flight with confidence knowing your drone has crash protection and is kept in optimum flying condition
Get Your Drone Flying License
Wheather you are flying as a hobbyist or commercially, let our experienced drone flying instructors help you take your drone to the sky's with ease.
Or split into 4x
interest-free
payments
Learn more



No interest, no fees,
4x instalments over 6 weeks
How it works
Payflex lets you get what you need now, but pay for it over four interest-free instalments. You pay 25% upfront, then three payments of 25% over the following six weeks.
Shop Online
and fill your cart
Choose Payflex at checkout
Get approved and
pay 25% today
with your debit
or credit card
Pay the remainder
over 6-weeks.
No interest.
No fees.
Free Delivery Nationwide On Orders Over R1999
Product Description
Gannet X Sport
What's in the box?
-Gannet X Sport with Phantom 4/3 sensor.
-USB Charge lead.
-2 off additional spare body securing bands.
WARNINGS & CONCERNS REGARDING OTHER DESIGNS
1.DO NOT disable VPS or Landing Protection, critical systems that protect your drone, camera & gimbal as well as personal and public safety. Other designs that require VPS to be disabled are compromised and should be avoided. For more on VPS and flying over water please see https://youtu.be/FihnvkaN83M
2.Some designs require yanking the line free, the drone IMU does not handle repeated sudden movements well, nor is
it good for the drone legs that house the radio antennas and compasses.
3.Some designs force off-center loading, to any side, especially the back in order to clear the VPS sensors, this
reduces the load-carrying ability by up to 40% if central back and up to 60% if off-center to back, this
dramatically increases drone instability, as individual motors over speed while countering the imbalance resulting
in loss of control. These designs that require off center loading are compromised and should be avoided as having
one or two motors overwork and failover water is fatal. These designs make several claims to try to justify
loading off center, these claims are false and designed merely to justify a poor concept.
4.There are designs that lift "near" the center but when they do they interfere with the VPS, these designs have
options to clear the sensors but in those positions, they then lift the load totally wrong.
5.Several designs weigh over 100g, any unnecessary weight added to the release is unnecessary power-sapping on the
drone, also reducing the max bait load by the equivalent. Every 50g saps approximately 5% more power from the
battery 100% of the time the drone is airborne. So in 4 bait drops the drone has lost near 1:30min flight time
just because of the heavy release. This can be the difference of making it back to shore or having the drone go
for a swim.
More information – https://www.youtube.com/watch?v=3bQ6kqmF9sE
Register to receive an email when stock arrives.
Gannet X Sport Product Inquiry
Drone Licencing Training Inquiry
Repair/Maintenance Care Plan
Same Day Delivery
Order before 9:00am and receive your parcel before 17:00 (JHB & PTA)
*If you order on Friday after 09:00am your parcel will be collected and delivered on Monday
Local Overnight (JHB & PTA)
Order before 13:00 and receive your parcel the next day 
*If you order on Friday your parcel will be collected on Monday and delivered on Tuesday.
Nationwide Deliveries
Order before 13:00. Turnaround delivery time 1-3 days
*No delivery services available on weekends. Parcels are collected on Mondays.
Collect Safely Instore
Pre order and collect safely from our store, and get to meet our aweseome drone team