Shop Now & Pay later In 3 Easy Instalments
Order Online & Safely Collect In Store
Key Features
-Mounts to your drone in seconds, no tools required.
-Is fully autonomous and self-sufficient with its own rechargeable battery,
-No need to modify your drone in any manner nor do you need to open it. Does not interfere with landing
sensors which remain unobstructed and fully functional.
-Lifts the load centrally under all 4 props to ensure equal loading.
-Is activated by the front LED lights of your drone which can easily be turned on and off using your C1 or C2
buttons on your drone's remote. Alternatively, you can set your drone's camera that when you start recording
that it automatically switches the lights off, stop the record and the lights are back on and the device is
in its closed position,
-All 3 flight LED lights to remain fully functional and visible.
-Can do more than 50 drops on a single charge.
-Has more than 2 weeks standby time if left on accidentally.
-Can drop your fishing line 500m far out, more if you are braver than us.
-Weighs less than 50grams.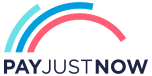 Pay over 3 EQUAL zero-interest instalments of R926.34 with PayJustNow.
Find out how...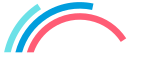 PayJustNow is a simple, easy-to-use payment system.
Here's how it works:
PayJustNow allows you to pay for your purchase over 3 equal, zero interest instalments. You'll pay one instalment at the time of purchase, the next at the beginning of the following month and the last one a month thereafter.
#zerointerest

Step 1:
Browse your favourite online stores and proceed to check-out.

Step 2:
Choose PayJustNow as your payment method.
Step 3:
Create your account as easily as if your eyes were shut (though we'd recommend you keep them open).

Step 4:
Complete your purchase and whoop for joy!
A valid RSA ID document
To be over 18 years old
An email address
A SA Bank issued debit or credit card
Add ADK Repair & Maintenance Plan
Take every flight with confidence knowing your drone has crash protection and is kept in optimum flying condition
Get Your Drone Flying License
Wheather you are flying as a hobbyist or commercially, let our experienced drone flying instructors help you take your drone to the sky's with ease.
Drone Fishing – Mavic 2 Pro & Zoom Dual Gannet Bait Release
Or split into 4x
interest-free
payments
Learn more



No interest, no fees,
4x instalments over 6 weeks
How it works
Payflex lets you get what you need now, but pay for it over four interest-free instalments. You pay 25% upfront, then three payments of 25% over the following six weeks.
Shop Online
and fill your cart
Choose Payflex at checkout
Get approved and
pay 25% today
with your debit
or credit card
Pay the remainder
over 6-weeks.
No interest.
No fees.
Free Delivery Nationwide On Orders Over R1999
Product Description
Mavic 2 Pro & Zoom Dual Gannet bait release, Turning your Mavic 2 into a fishing drone in seconds.
What' in the box
-Gannet Mavic 2 Dual Electric Release
-Mounting Band
-Charging Cable
Mavic 2 load test
Mavic 2 – Gannet release installation
Register to receive an email when stock arrives.
Drone Fishing – Mavic 2 Pro & Zoom Dual Gannet Bait Release Product Inquiry
Drone Licencing Training Inquiry
Repair/Maintenance Care Plan
Same Day Delivery
Order before 9:00am and receive your parcel before 17:00 (JHB & PTA)
*If you order on Friday after 09:00am your parcel will be collected and delivered on Monday
Local Overnight (JHB & PTA)
Order before 13:00 and receive your parcel the next day 
*If you order on Friday your parcel will be collected on Monday and delivered on Tuesday.
Nationwide Deliveries
Order before 13:00. Turnaround delivery time 1-3 days
*No delivery services available on weekends. Parcels are collected on Mondays.
Collect Safely Instore
Pre order and collect safely from our store, and get to meet our aweseome drone team