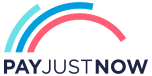 Pay over 3 EQUAL zero-interest instalments of R1,299.67 with PayJustNow.
Find out how...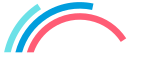 PayJustNow is a simple, easy-to-use payment system.
Here's how it works:
PayJustNow allows you to pay for your purchase over 3 equal, zero interest instalments. You'll pay one instalment at the time of purchase, the next at the beginning of the following month and the last one a month thereafter.
#zerointerest

Step 1:
Browse your favourite online stores and proceed to check-out.

Step 2:
Choose PayJustNow as your payment method.
Step 3:
Create your account as easily as if your eyes were shut (though we'd recommend you keep them open).

Step 4:
Complete your purchase and whoop for joy!
A valid RSA ID document
To be over 18 years old
An email address
A SA Bank issued debit or credit card
DJI Tello Boost Combo(WHITE)
DJI Tello Boost Combo(WHITE)
Product Features:
5MP camera
Compatible with Bluetooth controllers
5MP photos
Free Tello App with user-friendly UI
Takeoff and landing from your hand
Aircraft-6 Months
Battery-6 months , the battery has no appearance damage , no corrosion and the number of cycles less than 200 times
Propellers and Accessories-No warranty
Whats in the box:
1 x Aircraft
4 x Propellers (Pair)
1 x Propellers Guards (Set)
3 x Battery
1 x Battery Charging Hub
1 x Micro USB Cable
1 x Propellers Removal Tool
DESCRIPTION:
Perform flying stunts, shoot quick videos with EZ Shots, and learn about drones with coding education. Get yourself a Tello to find out just how awesome flying a drone can be.DJI Tello is an inspired and affordable starter drone that helps you learn how to fly drones with a basic coding system. Perform stunts and capture stabilised video footage on the 720p camera with intuitive controls, anywhere. This combo includes 2 extra batteries and a battery charging hub for added convenience. DJI Tello is built by Ryze and features DJI's digital flight stabilisation technology. Fly through the Tello app on your smartphone, or via Bluetooth remote control, and easily perform flips and spins. Also includes the MIT-developed Scratch coding system to learn more about drones and the basics of programming. Find a new perspective from the skies when you fly the DJI Tello Boost.
-Feel The Fun
We Set Out To Build The Most Fun Drone Ever, And We Came Up With Tello: An Impressive Little Drone For Kids And Adults That's A Blast To Fly And Helps Users Learn About Drones With Coding Education. Get Yourself A Tello To Find Out Just How Awesome Flying can be.
-See The World From The Sky
Whether You're At A Park, In The Office, Or Hanging Out At Home, You Can Always Take Off And Experience The World From Exciting New Perspectives. Tello Has Two Antennas That Make Video Transmission Extra Stable And A High-Capacity Battery That Offers Impressively Long Flight Times.
-Fantastic Features For Endless experience
Hanks To All The Tech That Tello's Packing, Like A Flight Controller Powered By Dji, You Can Perform Awesome Tricks And With Just A Tap On Screen. Flying Has Never Been So Fun And Easy!
-Throw & Go
Start Flying By Simply Tossing Tello Into The Air
-8d Flips
Slide On Screen To Perform Cool Aerial Stunts.
-Bounce Mode
Tello Flies Up And Down From Your Hand Automatically.
-Capture Great Pictures And Videos with this awesome drone.