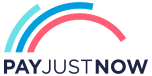 Pay over 3 EQUAL zero-interest instalments of R4,499.67 with PayJustNow.
Find out how...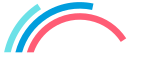 PayJustNow is a simple, easy-to-use payment system.
Here's how it works:
PayJustNow allows you to pay for your purchase over 3 equal, zero interest instalments. You'll pay one instalment at the time of purchase, the next at the beginning of the following month and the last one a month thereafter.
#zerointerest

Step 1:
Browse your favourite online stores and proceed to check-out.

Step 2:
Choose PayJustNow as your payment method.
Step 3:
Create your account as easily as if your eyes were shut (though we'd recommend you keep them open).

Step 4:
Complete your purchase and whoop for joy!
A valid RSA ID document
To be over 18 years old
An email address
A SA Bank issued debit or credit card
FREE SHIPPING ORDERS OVER R1999
The Ronin-S also features an S-Bus port for compatibility with third-party remote controllers
Superior 3-Axis Stabilization
3.6 kg Tested Payload Capacity
Camera Control
Pro Accessory Compatibility
Fine Focus Control
The DJI Ronin-S is a 3-axis handheld motorised gimbal designed to stabilise video and stills on DSLR, mirrorless cameras and camcorders giving absolute clarity, smoothness when capturing fast-moving scenes. What sets the DJI Ronin-S apart from other motorised gimbals is that it's easy and intuitive to setup with Auto Tune directly on the gimbal for optimal torque control that has a powerful and high torque motor that actively stabilizes your shot when mounted to moving platforms at a maximum speed of 75Kph .
The DJI Ronin-S is able to support up to 3.6kg of camera gear, making it more than adequate to support a full frame DSLR camera, mirrorless camera, or compact camcorder; even with accessories such as microphones and/or video lights. The DJI Ronin-S frees users from lugging heavy video tripods and shooting from stationary positions, the DJI Ronin-S is compact, smart and intuitive enabling you to shoot creative video with less restrictions.
Whats in the box of DJI Ronin-S 3-Axis Handheld Gimbal
Gimbal
BG37 Grip (Built-in Battery)
Camera Mounting Plate
Focus Wheel
RSS IR Control Cable (Type-C)
Lens Support
Camera Riser
Extended Grip/Tripod
Multi-Camera Control Cable (Type-B)
USB-C Cable
24W USB Power Adapter (Varies by Region)
Accessories Box
Allen Wrench x2
Hook-and-Loop Strap for cable
Hook-and-Loop Strap for Gimbal
Storage Case
Other great features include: Ergonomic Design, Automotive Creative Features – Panorama, Time-lapse, Motion lapse and Tracking, Smooth Technology System, and up to 12 hours of battery life.