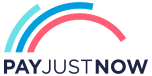 Pay over 3 EQUAL zero-interest instalments of R259.67 with PayJustNow.
Find out how...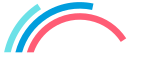 PayJustNow is a simple, easy-to-use payment system.
Here's how it works:
PayJustNow allows you to pay for your purchase over 3 equal, zero interest instalments. You'll pay one instalment at the time of purchase, the next at the beginning of the following month and the last one a month thereafter.
#zerointerest

Step 1:
Browse your favourite online stores and proceed to check-out.

Step 2:
Choose PayJustNow as your payment method.
Step 3:
Create your account as easily as if your eyes were shut (though we'd recommend you keep them open).

Step 4:
Complete your purchase and whoop for joy!
A valid RSA ID document
To be over 18 years old
An email address
A SA Bank issued debit or credit card
FREE SHIPPING ORDERS OVER R1999
DJI Robomaster wheels S1 (pair)
DESCRIPTION:
Damping rings are embedded inside the wheels to absorb impacts
One can also use the parts to replace the existing ones
Damping rings are embedded inside the wheels
DJI Robomaster wheels
Everything you need to create two DJI Mecanum Wheels for RoboMaster S1 is included. You can also use the parts to repair your existing wheels. The 24 rollers are made from a two-shot injection molding process and feature a combination of hard and soft rubber materials.
The hard rubber is made from high-strength, impact-resistant, and self-lubricating POM, while the soft rubber is made from wear-resistant TPU. Together they work to give the S1 durable wheels with advanced traction.
Damping rings are embedded inside the wheels to absorb impacts, helping to keep video feedback stable and protect the S1.
In the Box
DJI Mecanum Wheels for RoboMaster S1 (Pair)
2 x Mecanum Wheel Damping Ring
24 x Mecanum Wheel Roller