DJI Phantom Series drone repair assessment fee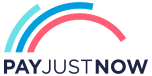 Pay over 3 EQUAL zero-interest instalments of R216.67 with PayJustNow.
Find out how...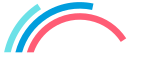 PayJustNow is a simple, easy-to-use payment system.
Here's how it works:
PayJustNow allows you to pay for your purchase over 3 equal, zero interest instalments. You'll pay one instalment at the time of purchase, the next at the beginning of the following month and the last one a month thereafter.
#zerointerest

Step 1:
Browse your favourite online stores and proceed to check-out.

Step 2:
Choose PayJustNow as your payment method.
Step 3:
Create your account as easily as if your eyes were shut (though we'd recommend you keep them open).

Step 4:
Complete your purchase and whoop for joy!
A valid RSA ID document
To be over 18 years old
An email address
A SA Bank issued debit or credit card
Available in 7 to 14 working days
DJI Phantom Series drone repair assessment
Crashed Your Phantom drone? Don't Worry We Will Get You Back Flying!
DJI Phantom 4 Repair
DJI Phantom 4 Advanced Repair
DJI Phantom 4 Pro Repair
DJI Phantom 4 Pro V2 Repair
Approved DJI Drone Repair Center
Follow the Instructions Below to Complete Your Drone Repair
Not Ready To Commit?

Our drone experts are here to help.
The team here at Africa Drone Kings pride ourselves on excellent customer service and quality is guaranteed. That commitment extends fully in every department.
We can get you back in the air quickly, and keep you up to date every step of the way.
Ready to get back in the air?
HERE'S HOW IT WORKS

STEP 1: Purchase Repair Service

Click add to cart and check out as with any other item.

STEP 2: Send Us Your Drone / Drop off at our offices

Once you've purchased the repair service, please pack and ship your drone and remote controller only in a standard shipping box. Sending your aircraft in an oversized case may incur additional return shipping costs. Also, please do include phantom batteries, chargers, gimbal guard and any necessary drone accessories.
Africa Drone Kings Repairs address for drone drop-offs
---

STEP 3: Diagnosis of your drone & Estimate of Cost

Our Dji Approved Technicians that has over 5 years + of experience will diagnose your aircraft to get a better understanding of what will need to be repaired. Once they have a clear idea of the necessary parts, they will contact you with an estimated cost to get approval to continue with the repair.

*You have the right to decline or accept the quote*

---

STEP 4: Physical  Drone Repair carried out

Once you approve the parts for your repair, our techs will get to work repairing your drone!

---

STEP 5: Fine Tuning & Testing your drone

Before sending out your repaired drone, we make sure all of the firmware is updated and sensors are calibrated before taking your drone up for a thorough test flight to ensure your drone is in peak condition.

---

STEP 6: Return Shipping of your drone
Return shipping is included in the repair service.* We will ship your drone back in a standard shipping box with custom foam to ensure your aircraft is as safe as possible on its way back to you.

* - Drones sent in oversized cases or "tough cases" may incur additional shipping charges.