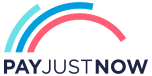 Pay over 3 EQUAL zero-interest instalments of R599.67 with PayJustNow.
Find out how...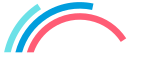 PayJustNow is a simple, easy-to-use payment system.
Here's how it works:
PayJustNow allows you to pay for your purchase over 3 equal, zero interest instalments. You'll pay one instalment at the time of purchase, the next at the beginning of the following month and the last one a month thereafter.
#zerointerest

Step 1:
Browse your favourite online stores and proceed to check-out.

Step 2:
Choose PayJustNow as your payment method.
Step 3:
Create your account as easily as if your eyes were shut (though we'd recommend you keep them open).

Step 4:
Complete your purchase and whoop for joy!
A valid RSA ID document
To be over 18 years old
An email address
A SA Bank issued debit or credit card
DJI Phantom 3 Battery (pre-owned)
These DJI Phantom 3 batteries are in good condition.
Overview
Max 23 minute flight time.
The new generation DJI Intelligent Flight Battery is a 4480mAh, 15.2V LiPo4s battery that is specifically designed for the Phantom 3 series, enabling optimal performance. Supporting up to 23 minutes of flight time, the battery also has built-in sensors and bright LEDs that let you know the status and remaining power of your battery in real time.
Highlights
High capacity for up to 23 minutes of flight time
Four LEDS display both the status and the remaining power of the battery
Integrated power management and balanced charging capability
Smart charge/discharge functionality helps protect your battery
Easy slot-in design for fast charging and installation/removal
Updated specifically for the Phantom 3 Professional and Phantom 3 Advanced
Charging the Battery
Batteries must be charged using a DJI approved adapter. DJI takes no responsibility if the battery is charged using a non-DJI charger. Never leave the battery unattended during charging. Do not charge the battery near flammable materials or on flammable surfaces such as carpet or wood.
Do not charge battery immediately after flight, because the battery temperature may be too high. Do not charge the battery until it cools down to near room temperature. The battery cannot be charged outside of the temperature range of 0℃-40℃.
Charge and discharge the battery completely once every 20 charge/discharge cycles. Discharge the battery until there is less than 8% power or until it can no longer be turned on, then recharge it to the maximum capacity. This power cycling procedure will optimize the battery life.
Battery Storage
Dispose of the battery into specific recycling boxes only after a complete discharge. Do not place the battery into regular rubbish bins. Strictly follow your local disposal and recycling regulations of batteries.
If the power on/off button of the Intelligent Flight Battery is disabled and the battery cannot be fully discharged, please contact a professional battery disposal/recycling agent for further assistance.
Specs
Capacity: 4480mAh
Battery Type: LiPo 4S
Voltage: 15.2V