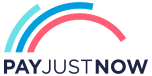 Pay over 3 EQUAL zero-interest instalments of R3,833.34 with PayJustNow.
Find out how...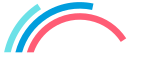 PayJustNow is a simple, easy-to-use payment system.
Here's how it works:
PayJustNow allows you to pay for your purchase over 3 equal, zero interest instalments. You'll pay one instalment at the time of purchase, the next at the beginning of the following month and the last one a month thereafter.
#zerointerest

Step 1:
Browse your favourite online stores and proceed to check-out.

Step 2:
Choose PayJustNow as your payment method.
Step 3:
Create your account as easily as if your eyes were shut (though we'd recommend you keep them open).

Step 4:
Complete your purchase and whoop for joy!
A valid RSA ID document
To be over 18 years old
An email address
A SA Bank issued debit or credit card
FREE SHIPPING ORDERS OVER R1999
DJI Mavic 2 Smart Controller (Demo unit)
In the Box:
DJI Smart Controller × 1
24 W USB Charger × 1
USB 3.0 Type-C Cable × 1
Spare Control Stick (pair) × 1
1 in stock (can be backordered)
The DJI Smart Controller is designed to maximize your outdoor flying experience with the Mavic 2 or other aircraft equipped with OcuSync 2.0.[1] A 5.5-inch built-in screen displays clear, very bright images, even under challenging conditions.
Intuitive controls and pre-installed features like SkyTalk and the DJI GO 4 app get you up in the air quicker, clearer, and more conveniently than ever before.The remote is also very portable and is has a great finish at the same time durable.
Specifications:
5.5-inch 1080p Display
OcuSync 2.0
-20℃ to 40℃
Customized Android system
DJI Go Share