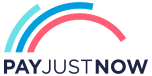 Pay over 3 EQUAL zero-interest instalments of R15,999.67 with PayJustNow.
Find out how...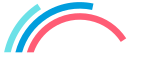 PayJustNow is a simple, easy-to-use payment system.
Here's how it works:
PayJustNow allows you to pay for your purchase over 3 equal, zero interest instalments. You'll pay one instalment at the time of purchase, the next at the beginning of the following month and the last one a month thereafter.
#zerointerest

Step 1:
Browse your favourite online stores and proceed to check-out.

Step 2:
Choose PayJustNow as your payment method.
Step 3:
Create your account as easily as if your eyes were shut (though we'd recommend you keep them open).

Step 4:
Complete your purchase and whoop for joy!
A valid RSA ID document
To be over 18 years old
An email address
A SA Bank issued debit or credit card
FREE SHIPPING ORDERS OVER R1999
DJI Mavic 2 Enterprise Dual with Smart Controller
10 in stock (can be backordered)
Developed in collaboration with FLIR Systems, the Mavic 2 Enterprise Dual + Smart Controller + Fly More Kit features the dense design of DJI's Mavic 2 Series drones with the same arrangements of advanced controls and accessories found in the Mavic 2 Enterprise. The Mavic 2 Enterprise Dual allows users to measure temperatures and conveniently store images and temperature data for successful reporting and analysis, adding instant value to a collection of industrial or time-sensitive operations today from helping with scrutiny to emergency response.
Visible & Thermal Imagery:
-Integrated Radiometric FLIR® Thermal Sensor
-Adjustable Parameters for Emissivity & Reflective Surfaces
-Various Display Modes: FLIR MSX™, Infrared & Visible
Designed to empower a new generation of workers, the Mavic 2 Enterprise is the ultimate expression of a tool that delivers beyond call of duty to meet current workplace challenges and future demands.
Lead Without Limits. Work Beyond Your Boundaries.
Unlock the possibilities of flight with an extended port that makes it possible for you to connect additional devices onto the drone, helping you perform at your best in a various critical missions.
M2E Spotlight
Direct lost persons with greater ease using a dual spotlight that improves your vision in low-light areas.
M2E Speaker
Communicate with ground teams during emergency situations, successfully guiding pilots and workers across the operation.
M2E Beacon
Your In-Flight Safety. Our Top Priority.
From take-off to landing, we've sifted the way you interact with your drone and the environment, guaranteeing you that you always have a safe and productive flight.
Your Aircraft and Data. Under Your Control.
To get access to your device and all of its features and functions, simply enter your password. This instinctive way of logging in to your device guarantees you secure access to your drone and its onboard data storage, thus averting leakage of sensitive information.
Always in the Know of Your Immediate Airspace.
Avoid danger in the sky with DJI AirSense, which improve your airspace safety by giving you immediate real-time positioning alerts on nearby manned aircraft.
Fly Safer Than Ever.
Improved FlightAutonomy gives you omnidirectional obstacle sensing, an advanced sensing system comprised of 8 high resolution vision and 2 infrared sensors placed on the sides of the aircraft. The outcome? A powerful set of sensors that determine the comparative speed and distance between the aircraft and an object, so you can fly and levitate with more solidity than ever in a wide range of open and challenging environments.
Sense and Avoid with Ease.
The Advanced Pilot Assistance System enables the drone to instinctively detect objects on its every move, allowing you to easily fly around or over impediments, particularly in restricted spaces.
The imaging system has been developed with two goals in mind; helping pilots in close-range missions; and ensuring captured data is more relevant and trusted than ever.
Understand & Utilize the Power of Your Data
Visualize scenarios in real time, monitor and measure objects on site more safely and successfully so you can make the most excellent decisions.
Operate with Clarity and Enhanced Vision
For enhanced image visibility on all your captured data, Isotherm helps you get precise heat measurements on a various objects and scenarios. With the Customize feature, you can set predefined Isotherm settings to suit your operational needs.
Zoom In. Zoom Out.
Stay close to the action – but away from the danger. The Mavic 2 Enterprise is equipped with a 2x optical - 3x digital zoom camera that allows you operate in close range missions without putting yourself in danger.
Data You Can Trust.
Like your iOS or Android device, GPS timestamping records the time and date that images are taken, so you can leverage data for industry level applications where precision is crucial and timing is key.
Everywhere You Go. The Power Is Always with You.
Thin enough to carry anywhere and engineered to handle any task – whenever duty calls.
Foldable. Compact. Portable.
At 905 g the Mavic 2 Enterprise is expeditiously foldable and swiftly slides in the one side of your belt package, giving you immediate power that's easily accessible and transportable - wherever you operate.
Self-Heating Batteries for Adverse Environments.
Stay powered on in harsh climates with a suite of smart self-heating batteries that are capable of working in temperatures below zero degrees.
In-Built Controls at Your Command.
Fly with confidence using a collection of advanced controls that are revolutionary in design and refined to give you the ultimate flying experience – every time you take off.
OcuSync 2.0
Less Interference. Improved Transmission.
Experience sheer flying performance with OcuSync 2.0, which supports automatic dual frequency band switching. This ensures a more reliable and stable flight, and improved video transmission of up to 8 km at 1080p resolution.
FOC ESCs & Propulsion
Move with Grace.
Swiftly move through challenging environments with a powerful impetus system that boasts minimal sound, and offers extended flight time of up to 31 minutes and a maximum speed of 72 kph.
24 GB Onboard Data Storage
More Room for Your Missions.
With a 24 GB internal storage, you can now load a lot more data for your missions, making it possible for you to get more done without the need of transferring images manually over SD card.
Discreet Mode
For Your Convenience.
For missions that require a timid flight, especially during the night, simply turn all the LED lights off, and go about your mission.